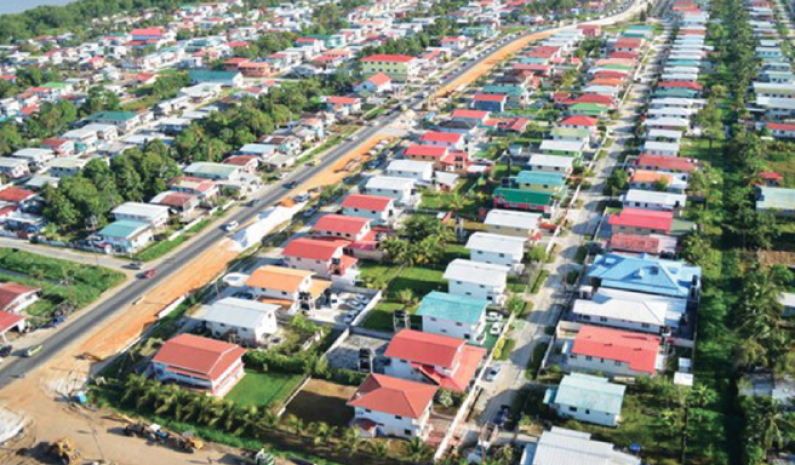 The coalition government has started moves to correct many of the problems facing the housing sector in Guyana.
"Rome wasn't built in a day", declared Communities Junior Minister Valarie Patterson as she stood to defend her government's 2016 budget and offer support to Finance Minister Winston Jordan.
Minister Patterson holds the portfolio for the Housing sector under the Ministry of Communities.
Acknowledging the many problems plaguing the housing sector, Paterson recommitted to fixing the housing problems in Guyana. "We will not only fix it but it will be fixed with lasting solutions," she added.
The recently appointed Minister recalled the sad stories of Guyanese seeking house lot allocations and housing that she has been confronted with since taking office.
Patterson said young professionals, including nurses; teachers and men and women in uniform, must be able to access affordable house lots since it is publicly known what they earn. 
"I agree that for those who can pay more they must pay more," she added.
She described as backward, the policies that prevent an 18-year-old from owning his/her own land but is allowed to get married, apply for drivers' license and even vote. "That is a Stone Age policy but I am here to ensure that changes occur… it must be corrected and it will be corrected. We now own the problem and we will fix the problem. This government will resolve the housing woes of the people of Guyana."
Patterson said her Ministry remains committed, under the APNU+AFC government, to build affordable, cohesive, empowered and sustainable communities all across Guyana.
"Basic infrastructure and services takes time but we are not about handing out house lots, some of which can't even be accessed. Our goal remains to provide service lots, so when we give the people they can begin to build.
She said the government is working to restore confidence in housing sector and ensure that citizens who dream about owning their own homes lives to see it become a reality.
"Roads being built with no drains, we are going to change that. People  must get value for their money", Patterson said as she pointed to reports of poorly built core homes by the previous People's Progressive Party government.
Another situation that will be remedied is the ownership of multiple lots by some persons while other applicants continue to be sidelined.
Meanwhile, some 50 homeowners across the 10 Administrative Regions of Guyana will be chosen to receive a $300,000 grant to be used to upgrade their homes.
This is being done in the spirit of celebrating Guyana's 50th Independence Anniversary in May this year.