The Ministry of Housing and its Central Housing and Planning Authority will be moving to construct 500 low-cost homes at Plantation Golden Grove on the East Bank of Demerara.
The announcement was made today by Housing Minister Collin Croal as he distributed house lots and land titles at the National Stadium for areas along the East Bank corridor.
The Housing Minister said ongoing development works are taking shape on the East Bank as well as the East Coast Demerara.
More infrastructure is being put in place to make it easier for persons when they are ready to build their homes.
"The investments that are being made therefore by our government is for the development of communities…and so I want to use the opportunity to encourage all of you for those of you who will be receiving your house lots as well as your titles or transport, that you seek out the assistance of the banks. Utilize them for assistance with financing," the Minister urge the allottees.
Croal explained that persons who were allocated house lots in Regions 3, 4 and 5 but cannot access their lots because of lack of infrastructure will get some relief soon.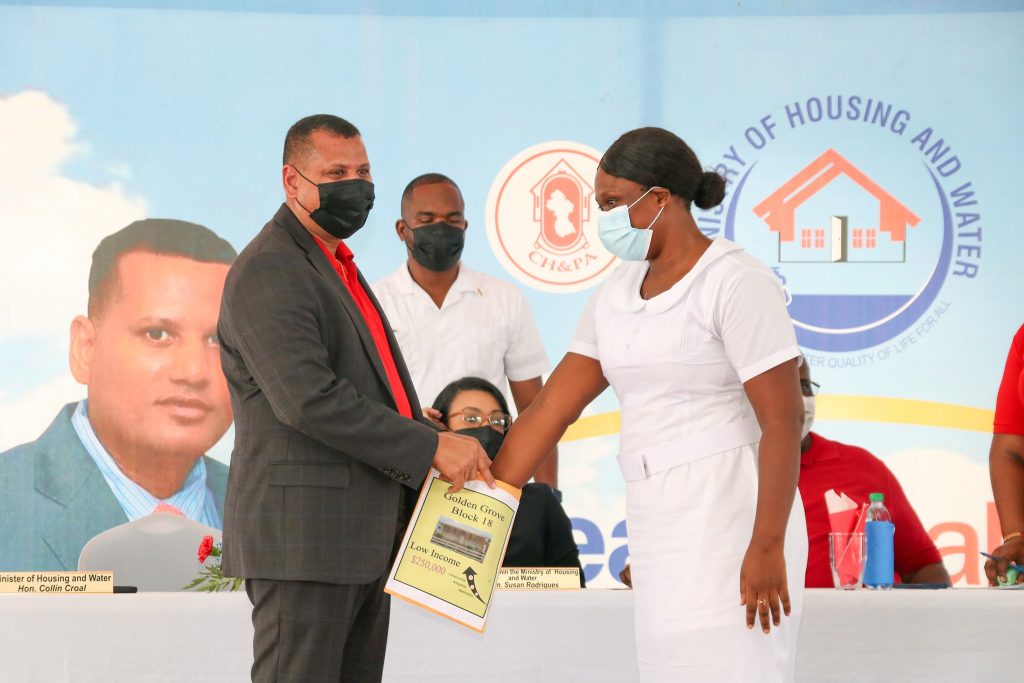 "We have issued over 1200 titles and transports to do date… We have ongoing commitments of the construction of 190 moderate-income houses at Cummings Lodge, 200 young professional houses not far from here at Providence as well as Prospect, 100 low-income houses under construction at Prospect," the Minister said.
Croal said his Ministry has also distributed 6200 house lots across the country since taking office.
In the coming months, the Ministry will also be seeking to identify new housing areas to intensify the government's housing drive. There are over 42,000 applications for region 4 in the system and the Housing Ministry is hoping to clear that backlog.