Following months of consultations all across Guyana, the Ministry of Communities, Department of Housing, has made a decision for the age at which someone could apply for a house lot in Guyana to now be 18 years old.
The announcement was made on Tuesday as Minister within the Ministry of Communities, Valerie Patterson offered her contribution to the debates on the national budget.
"A young person from the 3rd of January, 2017, can apply for a house lot once they've reached the age of 18, with allocation at 21 years", the Minister said.
She explained that the housing sector faced mix fortunes in 2016, but she guarantees that the coming year will be a better one.
Patterson reported to the House that the government has been able to hand out more house lots and titles and over 2000 persons were able to pay off for their house lots because of the 50-50 deal, which allowed them 25% off the cost for their house lots.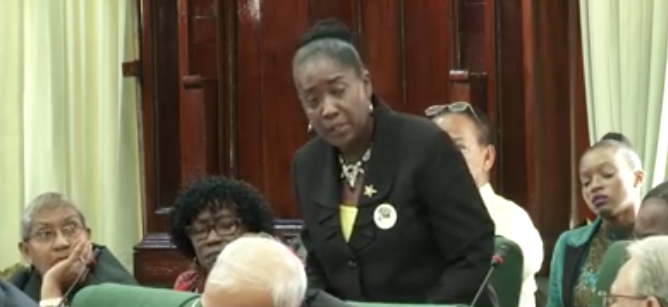 The Minister announced that even as her department moves towards building condos and housing units to accommodate low income earners, it is still seeking to locate house lots that could be made available to low income earners.
She said what she found when she took over the department, is that most of the house lots for under $100,000 were in the Corentyne, Berbice area.
She also told the Assembly that the Department of Housing was unable to use up all of its budgeted funds, leaving several projects behind. She promised however, that the same will not occur in the new year.