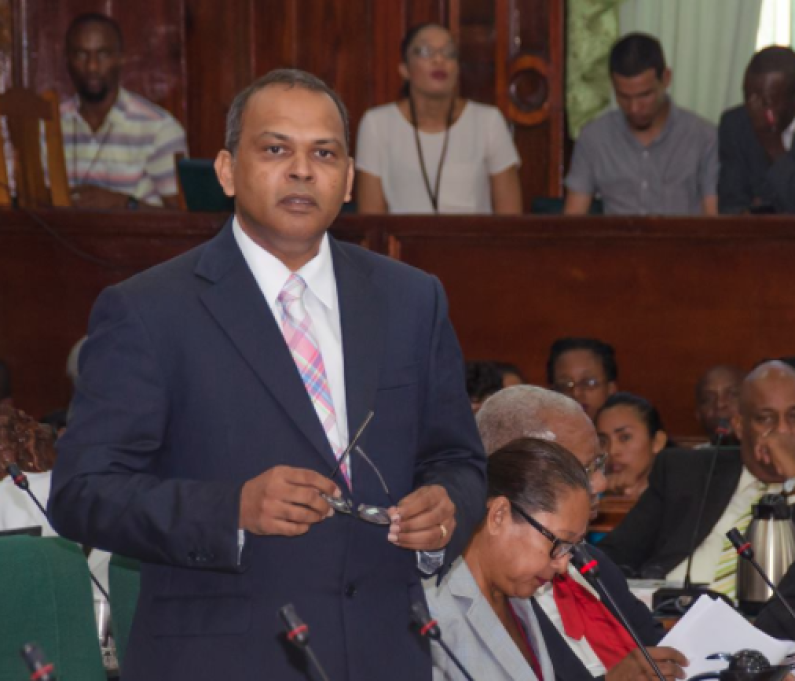 As the Budget 2017 debate continued on Tuesday, Member after Member on the  Opposition side of the house continued their calls for the Coalition government to remove the value added tax that will now be added to electricity bills that go over $10,000 per month and water bills that go over $1500 per month. 
Chief Whip of the Opposition, Gail Teixeira called for the withdrawal of the budget entirely since she believes "it would have dire consequences" on the nation.
Another PPP member and Former Minister of Youth Culture and Sport, Dr. Frank Anthony noted that while he is "pleased" that the APNU+AFC government has continued to invest in the education sector, he is also disappointed that the government has seemingly disregarded the Arts sector, noting the attempt by government earlier this year to remove the Walter Roth Museum of Anthropology from where it is presently housed.
He further went on to point out that while there has been two budgets in this year, there has also been "close to 200" taxes visited upon Guyanese through the two budgets.
The 2017 Budget is "visionless, ruthless and ridiculous" Dr Anthony said.
He went on to point out that 14% Vat has been now added on to Care for The Elderly, Private Health services, numerous medical tests, such as CAT scans, Radiology treatment and even on hearing aids, spectacles and wheelchairs.
He continued that these taxes that are now imposed on medical supplies, numerous prescription drugs, and even condoms are a tremendous burden on Guyanese seeking private health care as  more often than not, there are sometimes drug shortages and non-functioning medical laboratories at public Health facilities.
But while Anthony told the House that VAT was now being added to condoms and other contraceptives, it was the PPP government that added VAT to those same products.  Condoms, other contraceptives and pregnancy kits have always attracted the Value Added Tax and will in fact now see a reduction in their cost with the budget measure to reduce VAT from 16% to 14% across the board.
Minister within the Ministry of Communities, Valerie Patterson told the National Assembly that Government medical services and medical supplies will remain completely free. She said persons who decide to seek private medical assistance at private institutions are the ones who could find themselves paying value added tax on those already pricy private services.