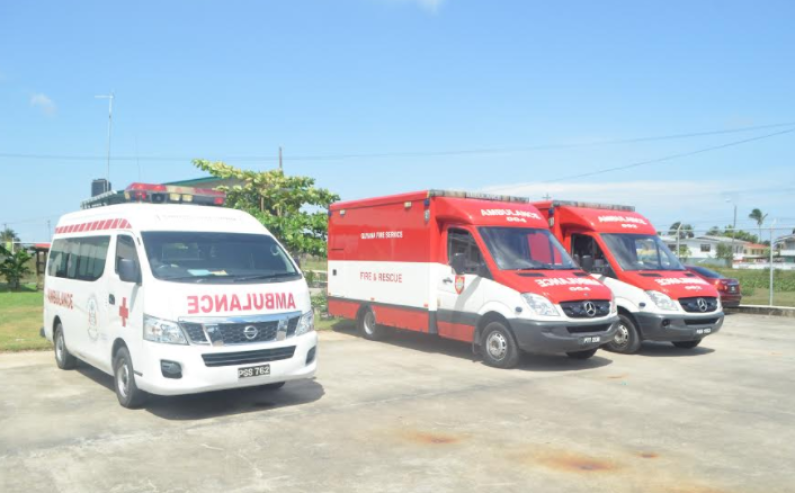 The Guyana Fire Service (GFS) in collaboration with the Ministries of Public Security and Public Health today, officially launched its National Emergency Medical Services (EMS) at Project Dawn, Liliendaal.
 The services however will be accessible by members of the public from Monday November 21, 2016 via the existing 912 Emergency calling system.
Currently there is a total of 137 trained staff to man the medical services which include 110 Emergency Medical Technicians (EMT) and 27 dispatchers. The GFS has five ambulances available for the EMS pilot which will cover areas from Timehri, East Bank Demerara to Enmore, East Coast of Demerara.
Delivering the feature at the launch of the service, Minister of Public Security Khemraj Ramjattan noted that the establishment of the EMS is one that should have happened a long time ago. According to the Minister, the world is becoming more complex, and it is necessary to have a brigade of men and women who are skilled in various areas.
 An EMT the Minister stated, "is going to be competent, to know how to deal with the circumstances of  a fire, the injured person being there, how he can better handle or she can better handle those circumstances, and that is how we are going to evolve from the developing into the developed."
Also making brief remarks was Minister of Public Health, Dr. George Norton, who noted that the establishment of the EMS is an important step for Guyana. He added that the goal is to have national coverage. The Minister pointed out that the Ministry of Public Health is always looking at ways to improve access and quality of healthcare services for citizens.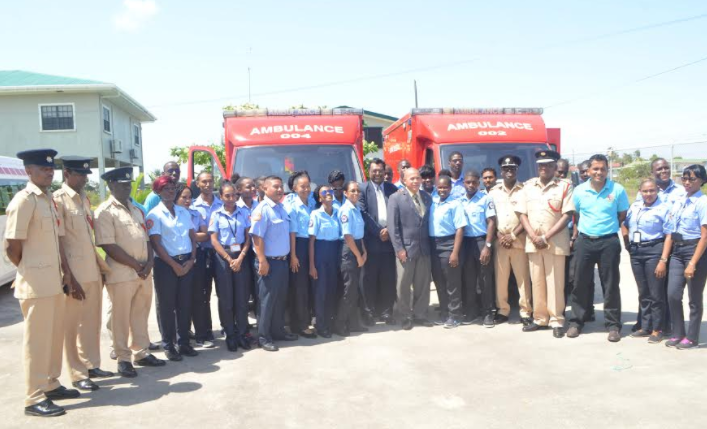 "With the national EMS, we will be able to provide emergency healthcare services to more Guyanese in a timely manner, countless lives will be saved and we will be able to improve the physical, social and mental wellbeing of all Guyanese," Dr. Norton explained.
National Medical Director of the EMS, Dr. Zulfikar Bux said that the establishment of the service is the turning point of EMS development in Guyana. The goal Dr. Bux stated is to "save the lives of the members of the public who need us the most."
According to Dr. Bux, patients with medical emergencies who contact 912 will have access to treatment within 10 to 15 minutes. (GINA)