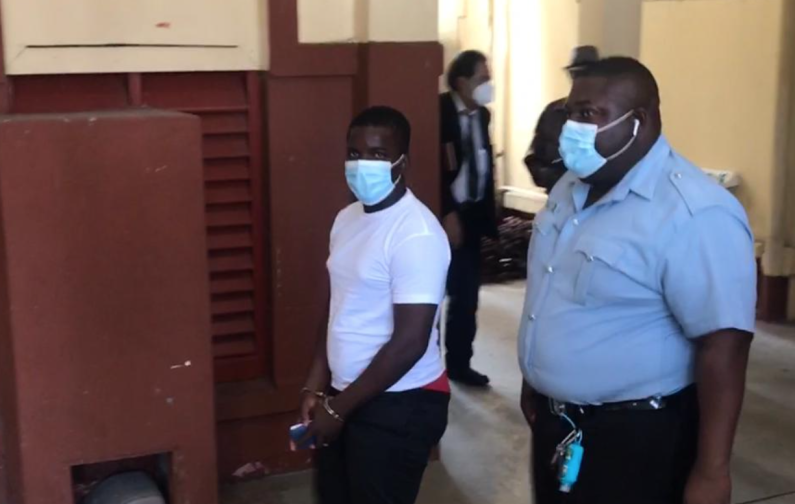 Two weeks after an early morning fire gutted two buildings in George Street leaving over 20 persons homeless, a Leopold Street Man was today slapped with three arson charges and remanded to jail.
The accused, 22-year-old Calvin Lawrence appeared before Chief Magistrate Ann McLennan and denied setting fire to the buildings.
According to the charge, on the 24th of June, Lawrence unlawfully and maliciously set fire to a dwelling house valued at $18M and containing articles valued at $6M which were all the property of businessman Collin Bentley.
It was further alleged that on the same day, he unlawfully and maliciously set fire to a dwelling house valued at $38M which was owned by Nalini Baboolall. That house contained articles valued at $16 Million belonging to Kevin Phillips.
Lawrence was also charged with unlawfully and maliciously setting fire to a dwelling house valued at $250M containing articles amounting to $30M which were the property of Hardat Maniram.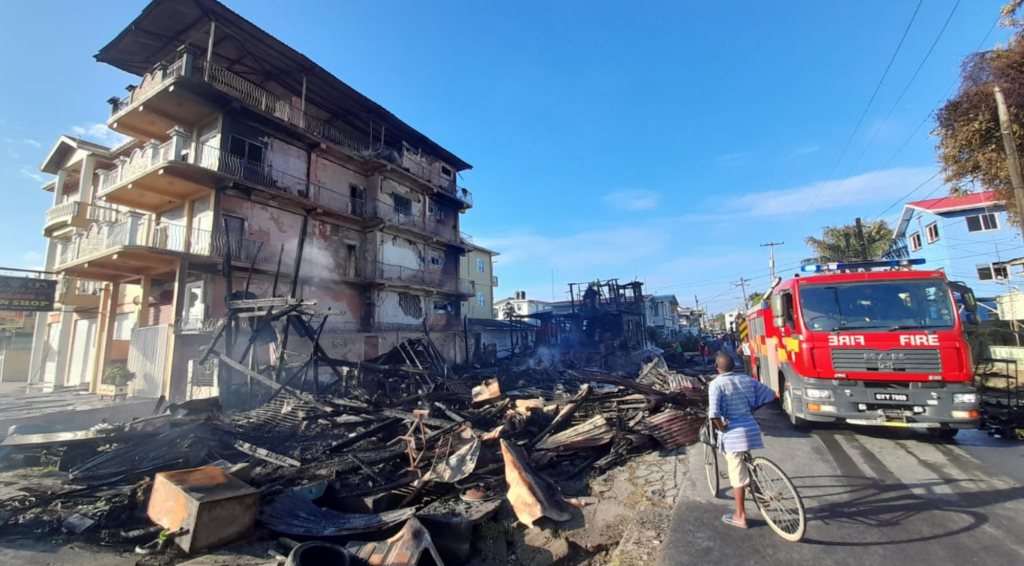 In an application for bail, Lawrence's attorney claimed that his client was never seen in the vicinity of the fire and played no part in the setting of any fire.
However, the Police Persecutor indicated to the Court that the accused was captured on surveillance video recordings from nearby cameras.
The Magistrate denied bail and ordered the accused remanded. He will return to Court on the 21st July for the continuation of the matter.
One of the buildings which was gutted housed a number of apartments that were being rented by Venezuelan migrants. They have all been displaced. There were other tenants in the building.
The fire is suspected to have been started in the vulcanizing shop and bike store that was housed in the bottom flat of one of the buildings.