The first ever full-fledged "pride" parade is set for the streets of Georgetown on Saturday as the LGBT community in Guyana observes its second annual pride festival.
The pride festival and parade are being organized by the Guyana LGBT Coalition, which is an alliance of the country's three LGBT groups: Guyana Trans United (GTU), Guyana Rainbow Foundation (GuyBow) and the Society Against Sexual Orientation Discrimination (SASOD).
Managing Director of SASOD, Joel Simpson believes the parade could attract hundreds of LGBT persons from across Guyana and other countries.
Cultural groups and other partners sympathetic to the cause of the LGBT community have also been invited to attend.
Simpson said while the parade should not be compared to having the characteristics of a carnival, it will serve as a protest to demand equal opportunities and protection for members of the LGBT community.
"Its a really a protest and an opportunity for the LGBT community to continue its empowerment work," he said.
He believes it is time for the community to be visible. "What we are really saying is that this is our time, we need change and we need it now. We are still looking for legislative change promised in 2015 elections, we are voting, tax paying law abiding citizens like everyone… we are not asking for anything special we should enjoy protection from discrimination," he asserted.
The LGBT Coalition has already met with the Guyana Police Force to work out the traffic and security arrangements.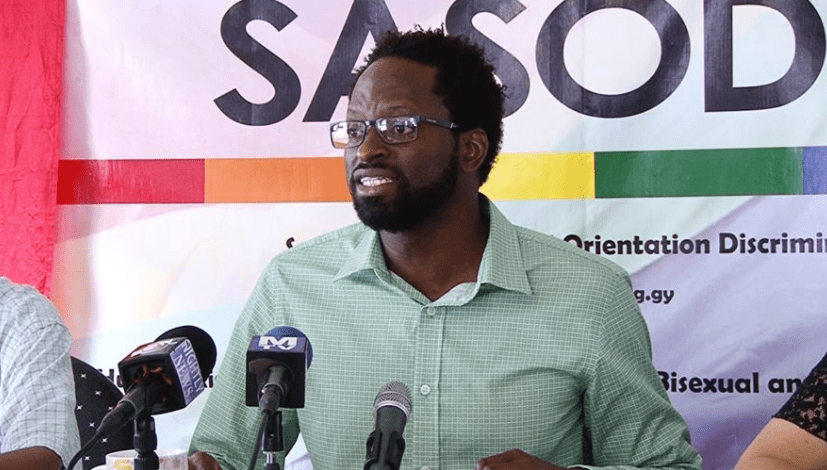 Simpson doesn't anticipate any security threats as he made reference to other marches that the LGBT community has had over the years.
"We have had incident-free activities five years ago and we see any reason why in 2018 there will be anything of the sort."
During May 27th to June 3rd, there were activities every day including a pageant, an interfaith service, open mic poetry, sports and health fair.
Also, the Guyana Responsible Parenthood Association is offering a pride package for the week which includes sexual reproductive services along with free counseling at significantly discounted prices.
This is the second year that Guyana is hosting a pride festival but the first year that a parade is being included in the lineup of activities to take place.
-by Kurt Campbell-