Criticisms over a parade were brushed aside by members of the LGBT community and their supporters in Guyana on Saturday as they pulled off their first Pride Parade through the streets of Georgetown with  support from several other groups.
Joined by supporters from other countries and at least one Guyanese lawmaker, the LGBT agenda was on full display Saturday afternoon as they marched through the streets of Georgetown to raise awareness and call for better rights. 
Notwithstanding the festive display of pride and satisfaction, while gyrating to several popular hits including Diana Ross' "I'm coming out", members of the community said the parade reinforces their right to live and love freely, without fear.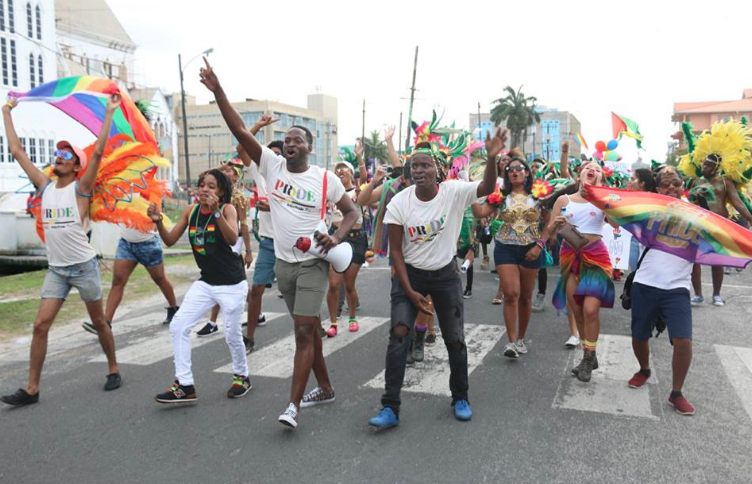 At the start of the parade, Managing Director of the Society Against Sexual Orientation Discrimination, Joel Simpson said there has been a lot of talking and it is now time for more meaningful engagement.
"Its good that the doors are open for conversation but we think three years into government it's time that we have more than that," he said.
Simpson also addressed the criticism from the religious community, saying that Guyana has always been regarded as a secular democracy.
"Our laws and public policy are not based on any religion, none at all, we have to have to have objective standards for making laws and policy in this country and that objective standard is human rights. Not a bible, not a Quran not a Bhagavad Gita, nothing of the sort."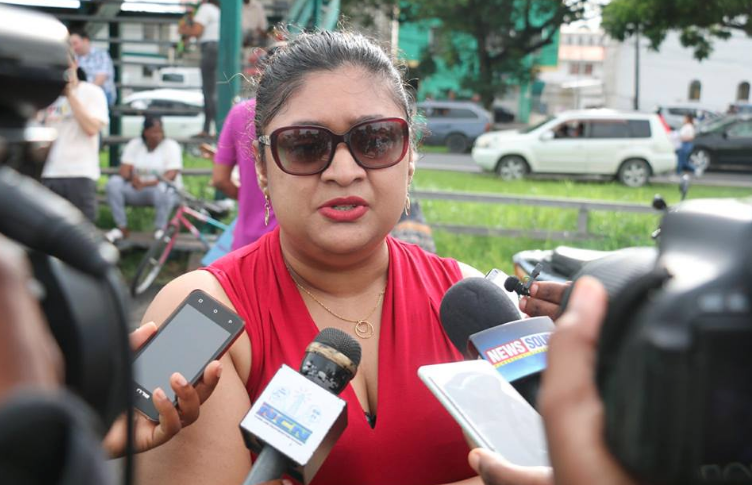 Other members of the community spoke to News Source, reinforcing their calls for protection from discrimination and violence even as they called on the coalition government to fulfill promises to ensure equality in law for those marginalized because of sexual orientation.
But the comments of one outside supporter amounted to greater weight than others as Opposition Parliamentarian Priya Manickchand came out in support of the cause.
She said she believes the issues of LGBT rights and the decriminalization of same-sex intimacy were "ripe", positing that healthy debate on the way forward could lead to progression in this regard.
"For me, I think discriminating against any group of persons to the extent that it allows persons not to be able to shine and be the best they can be a loss to Guyana," she said.
Manickchand believes that there is a need for serious nationwide conversation in an atmosphere that is "open and honest."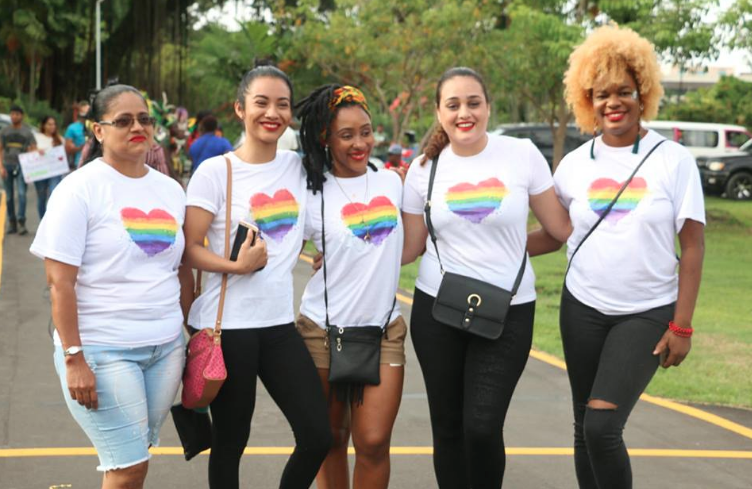 Manickchand only saw the parade off from Parade Ground but she made it clear that she supports the removal of all discriminatory laws in relation to buggery and cross-dressing.
"People should be able to make their own choices in their own bedrooms. I don't believe the government has a place in people's bedrooms. That is not to say that persons from the LGBT community should be treated differently from crimes on our books," she added.
The parade smoothly proceeded along Church Street to the Square of the Revolution with occasional chants "LBGT rights are human rights"
The community received the support of the Guyana Police Force and despite stern urgings from the Georgetown Minister's' Fellowship for government to block the parade, it went on as planned without a hitch, but in full colour.
Supporters included visitors from neighboring Suriname and others from as far as the United Kingdom.
-by Kurt Campbell-