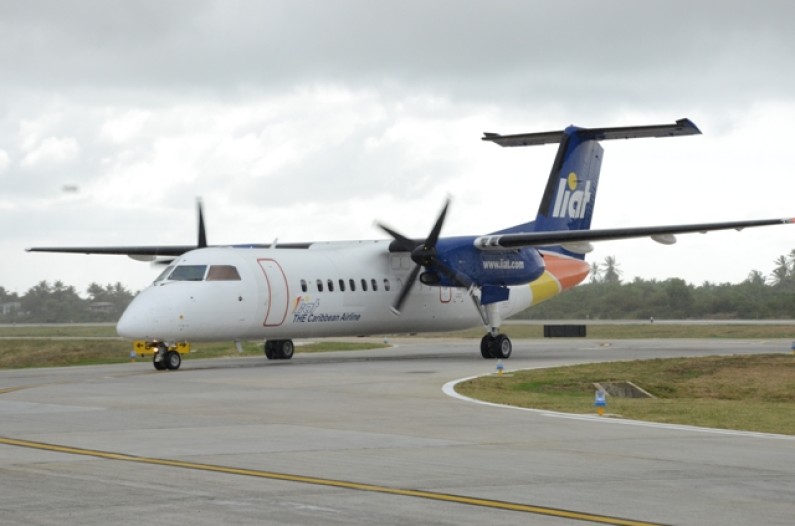 Regional carrier LIAT will from next week begin its direct service between the Ogle International Airport and Trinidad's Piarco International Airport.
The new service begins on July 15 with four direct flights per week between the two destinations. According to a statement from the Ogle Airport, LIAT's new schedule will now include evening flights between Georgetown and Port of Spain and Georgetown and Bridgetown, Barbados.
The new Trinidad service will see LIAT departing Port-of-Spain at 7:40pm and arriving at Ogle at 8:40pm on Mondays, Wednesdays, Fridays and Sundays.
The evening flights to Barbados will leave Ogle on those same days at 9:10pm to arrive in Bridgetown at 11:10pm.
The Georgetown to Port of Spain flights will leave Ogle on Mondays, Wednesdays, Fridays and Sundays at 8:30am to arrive in Trinidad one hour later.The LIAT schedule will also include flights departing Grantley Adams Airport, Barbados, at 6am and arriving Ogle Airport at 8am.
The Ogle Airport statement noted that it continues to expand and advance its regional aviation services to the country.