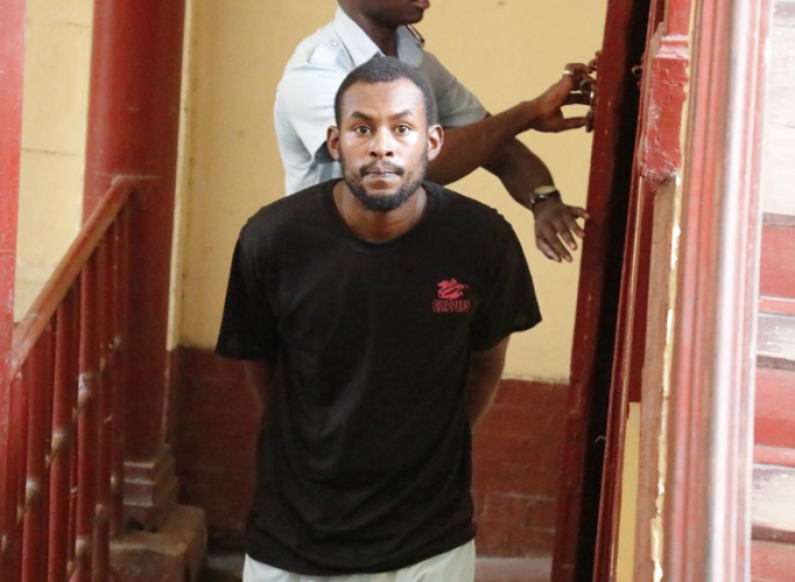 His victim may have had a good look at his face and that resulted in 22-year-old, Lindener, Collin Estwick, being remanded to prison on a robbery charger.
The Linden resident stood before Magistrate, Judy Latchman and denied the robbery allegation.
It is alleged that while being in the company of another man at Irving Street, Estwick robbed Rashawn Rampersaud of $129,000 in cash, two cellphones and several other items worth $366,800.
In a statement, the accused told the Court that he is not sure how the Irving Street robbery charge was laid against him since he was on the ID parade for another alleged robbery.
But the Police Prosecutor in objecting to bail, told the Court that based on the fact that the man admitted in an oral statement that it was he who committed the crime, bail should be refused.
The Magistrate was also told that during the robbery,  the accused shot Rampersaud and relieved him of his valuables.
Additionally, the accused also has several other cases before the Court. Bail was refused and Estwick will make his next Court appearance on October 2nd.