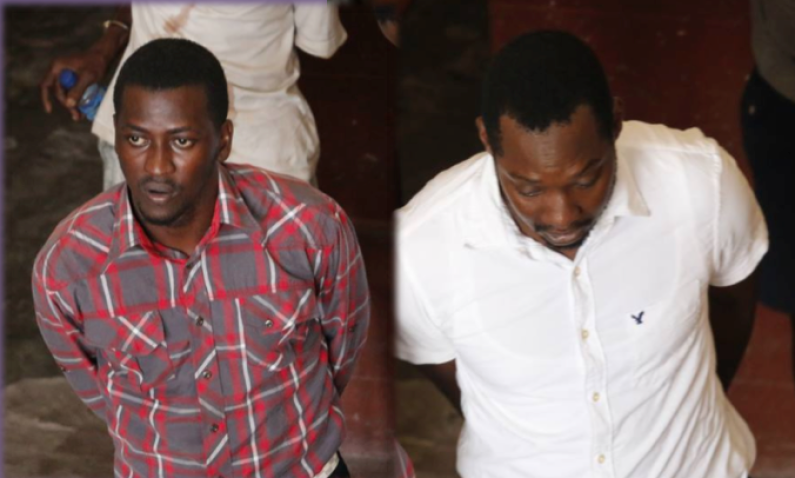 Two Linden men were today remanded to prison for armed robbery in connection with a carjacking that took place just over a week ago.
The two men, 32-year-old, Shemar Dover and 31-year-old, Seon Meyers, appeared at the Georgetown Magistrates' Court and were charged with the June 5, 2017 robbery of Samuel Austin, at Providence on the East Bank of Demerara.
According to the Prosecutor, the two accused relieved the man of his Toyota Premio motor car, which is valued at $2.5 Million, along with a Gold chain worth 36,000.
Both men entered not guilty pleas.
The Attorney representing one of the accused, asked that the man be granted reasonable bail. The Attorney, who is representing the interests of Seon Meyers, told the Court that Police investigators went to his client's home and told him that his car was involved in a robbery.
The man denied any part in the robbery and claimed that his car had been rented to a Durban Street resident.  Although the Prosecution did not object to bail, the Magistrate refused bail for both of the men and set their next court date as June 26, 2017.