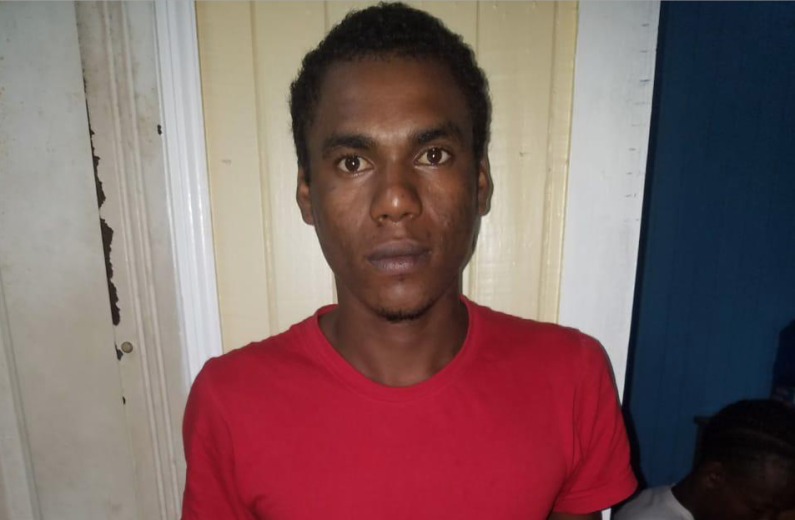 Five months after he escaped from the Lusignan Prison, a robbery convict was recaptured on Saturday during a cordon and search operation by the Police Force.
The escapee, 23-year-old James Moore was found as the Police searched a house in the Sophia area.
He has been on the run from law enforcement since September 2020 when he escaped from the Lusignan jail while on kitchen duties.
At the time of his escape, Moore was serving a 3 year sentence for robbery under arms. He is now expected to be charged with escaping from lawful custody.
The Guyana Police Force said a number of other persons were arrested during its Saturday Cordon and Search operation.