The 17th Session of the United Nations Committee for the Review of the Implementation of the Convention to combat desertification, opened in Guyana this morning at the Arthur Chung Convention Centre.
The meeting is looking at issues related to deforestation, land management and climate change. It is the largest UN conference to be held in Guyana in more than three decades and has brought together representatives from more than 100 countries.
At today's opening, State Minister Joe Harmon, told the delegates that Guyana is in a unique position when it comes to management of our rainforests. Minister Harmon said "Guyana finds itself in a position of great strategic importance with regard to the climate well-being of our planet".
He added that Guyanese have a deep appreciation for the preservation of the rainforests and management of land resources. Harmon said Guyana remains fully committed to the United Nations Convention to Combat Desertification to the environmental health and well being of planet earth.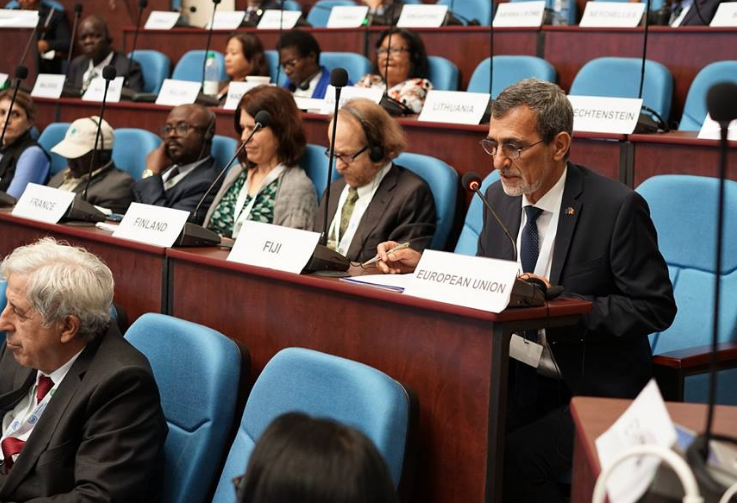 The country is also conscious, he said, that its land represents a link between the people and the environment.
The Guyana Lands and Surveys Commission in Guyana is hosting the Conference on behalf of the Guyana Government. The Commissioner of that GLSC, Trevor Benn, recently explained that the meeting is a big deal for Guyana and highlights the international community's continued interest and confidence in Guyana.
He said over the coming days, many issues will be discussed related to land management and climate change, and Guyana and many of the countries attending the forum, intend to share their stories and learn from the experiences of others.