A number of persons including past and present students of the privately owned School of the Nations are being questioned in relation to the online threats against the school and the shooting of the Director of the School, Dr. Brian O' Toole.
The school cancelled all classes and kept its gates tightly shut today as it examined security arrangements in wake of the attack on Dr. O'Toole.
Dr. O'Toole was shot as he was arriving home last evening from a special emergency meeting of the school. He suffered injuries to his arms.
In a statement on Facebook this afternoon, Dr. O'Toole said there were three bullets fired at him and he was struck by two of them.
"One did minor damage on the right arm and the other was more serious on the left where the bone was badly damaged. I am getting better and will likely be in the hospital for a few days", he noted.
He said the school is in the process of reflecting again on its security and he offered thanks to his well-wishers.
The Sunday evening emergency meeting at the school was called following a series of death threats against the school that were published on social media by anonymous persons.
The threats came days after the school expelled a student who had threatened to shoot up the school in a social media post.
The child reportedly has since claimed that he was making a "joke" among his friends on WhatsApp, but the school took the matter seriously and expelled him immediately.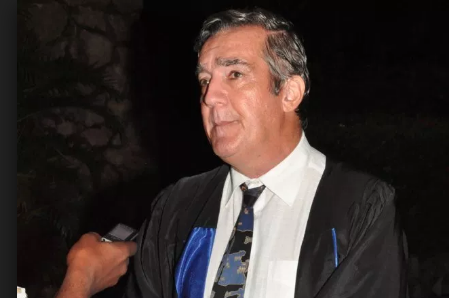 In a Youtube post, the young man accused of making the initial threat, claimed that since he returned to attend the school after living in the United States for a number of years, some students of the school would tease him by calling him "school shooter".
He said he did not take the nickname seriously and the post he made on WhatsApp about the school was nothing more than a joke among friends. He did not expect that it would have resulted in his expulsion from the school.
But since the young man's expulsion, the threats against the school have increased.
School officials are very concerned about the threats and another meeting with parents was called for this afternoon.
Senior police officials have confirmed that the cases of the threats and the attack on Dr. O'Toole are being seen as related. While no arrests were made up to late this afternoon, the questioning of a number of persons was ongoing.