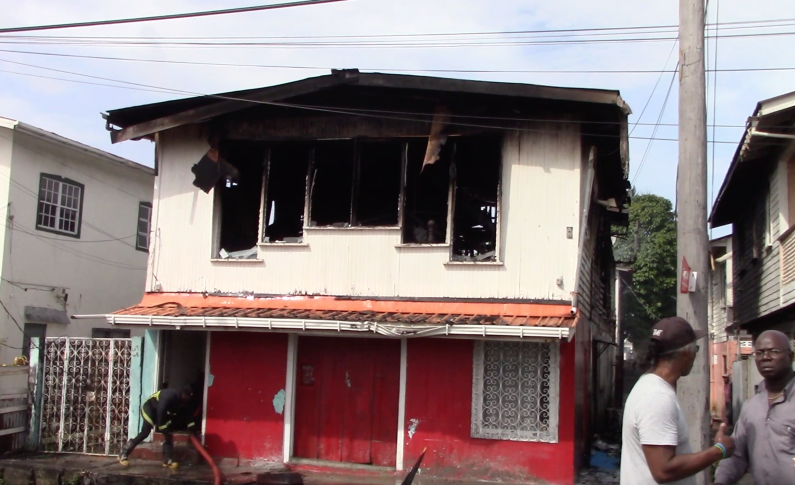 A tenant of a house that went up in flames this afternoon in Princes Street died after collapsing at the scene of the fire.
The man has been identified as 47-year-old Gavin North. He was a driver attached to the Ministry of Indigenous People's Affairs.
He was at work at the time of the blaze and reportedly rushed home and collapsed in front of the burning house after seeing the entire upper flat where he lived gutted. North was rushed to the hospital and died while receiving treatment. 
The Fire Service was called to the scene of the blaze just before 12noon, but the fire had already engulfed the upper flat of the house.
The two-story house was divided into different apartments and it is suspected that the fire started in an apartment on the upper flat. 
Some traumatized occupants were left counting their losses at the scene and trying to figure out their next move. 
The Guyana Fire Service is investigating the cause.