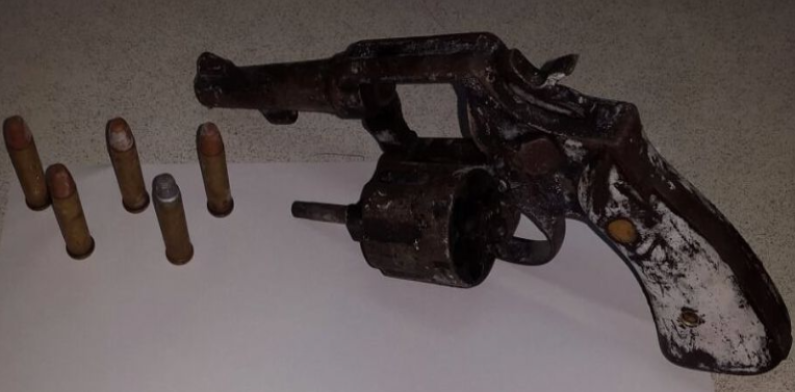 The Guyana Police Force is praising the work of one of its sniffer dogs after the dog located a gun that was stashed in one of the front door panels of a car.
According to the Police, based on intensive intelligence gathering, ranks conducted a search on a taxi driver of Tuschen, East Bank Essequibo and his motor vehicle at the Brickdam Police Station.
In the initial search, the ranks came up empty handed and decided to utilize one of their sniffer dogs trained in the detection of firearms and explosive devices.
The specially trained animal which goes by the name 'ACE',  arrived with its handler and in the presence of the driver and other ranks, led them to the left front door panel, which when opened revealed an unlicensed .38 Smith and Wesson revolver with five (5) live matching rounds.
The driver was immediately taken into custody and charges are likely. Additionally, investigators are carrying out ballistics tests on the weapon that was found.