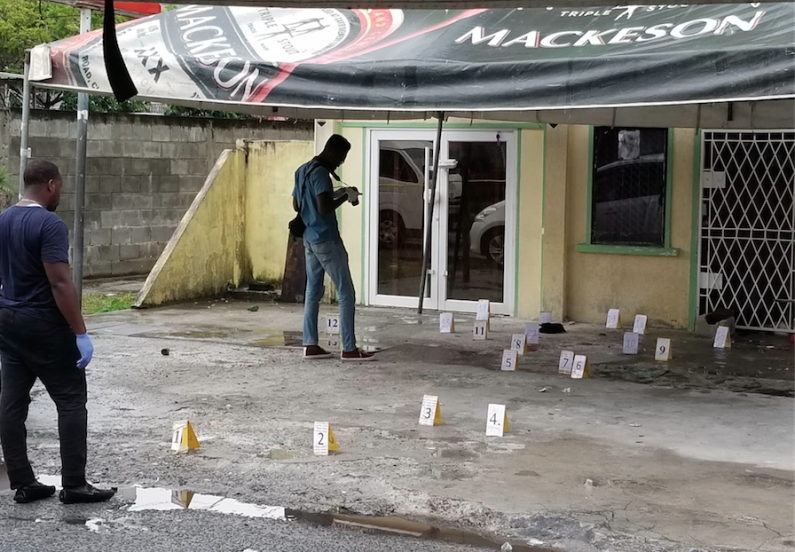 Police investigators are investigating the execution style murder of a man in the Queenstown area in Georgetown.
The dead man has been identified as Sean Greene. His body was riddled with bullets just before 4am on Sunday outside the Adventure Hotel in Foreshaw Street.
Crime sleuths discovered more than 20 spent shells at the scene and are convinced that it might have been a well timed and planned execution.
Eyewitnesses said their attention was drawn to the incident after rapid gunshots rang out in the area. A long gunman who had emerged from a car, was seen standing over Greene's body and repeatedly shooting. He reportedly left the scene in the same car that he arrived in. 
Investigators have been told by eyewitnesses that there was no altercation or argument before the incident.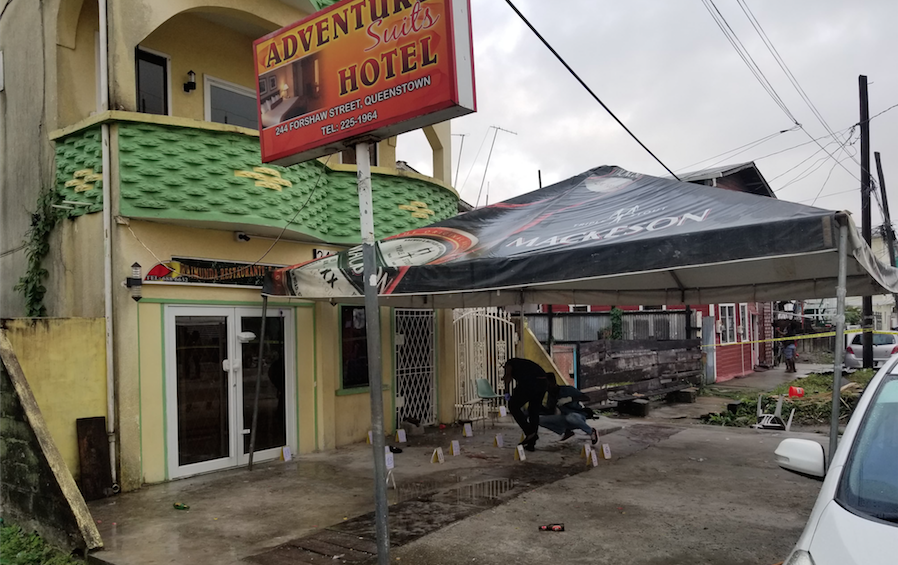 "I just turn around after hearing all them shots and see this man just emptying the gun on the man on the ground", an eyewitness was overheard telling an investigator at the scene.
Persons in the area said the man appeared to have still been alive after the shooting, but no one wanted to take him to the hospital in their car since, according to a witness, "nobody ain't know he is who".
An ambulance was eventually summoned to the scene more than thirty minutes after the shooting and Greene was pronounced dead on arrival at the Georgetown Hospital.
The probe is ongoing.