One of the men wanted in connection with last Friday's cocaine in timber bust, was arrested by Police yesterday (Monday), and handed over to investigators of the Customs Anti Narcotics Unit.
The man, Tazim Gafoor, was arrested at Parika.
He is the father of racecar driver, Nazim Gafoor, who has been in custody since the drug bust.
Popular super bike racer, Stephen Vieira and sawmill owner Narine Lall, are still to be located.
In a statement on Monday evening, the Customs Anti Narcotics Unit, indicated that a video recording device was in the possession of Tazim Gafoor when he was arrested.
Investigators are now making efforts to view the contents of the recordings to see if there is anything that could assist their probe.
Both are wanted for questioning about the more than 185 pounds of cocaine that was found concealed in timber pallets that were being prepared for export.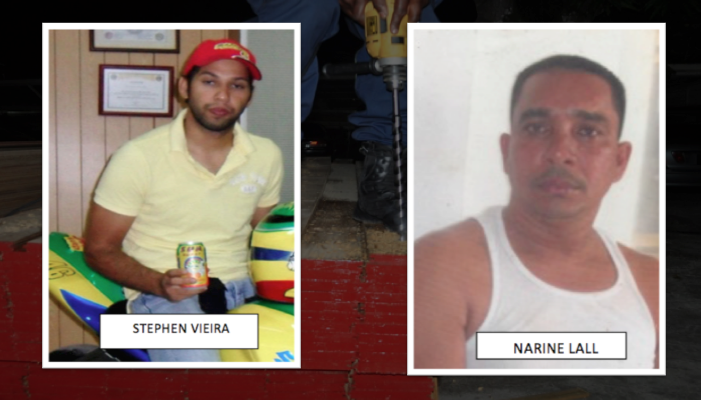 Narine Lall is the owner of the sawmill where the timber pallets originated; And Stephen Vieira is listed on export documents as the person acting on behalf of the shipper for the cocaine laden timber.
News Source understands that CANU agents searched Vieira's house and family members appear unaware of his whereabouts.
The other man who is wanted, Narine Lall, is believed to be out of the country.
The $550 million dollar cocaine shipment was being prepared for export to the United States, when CANU agents moved in on Friday afternoon and seized the drug laden timber just as it was being prepared for transfer to the wharf for shipment.