Flamboyant Guyanese-American businessman Marcus Bisram has been committed to stand a High Court trial for the murder of carpenter Faiyaz Narinedatt.
Magistrate Renita Singh who was directed by the DPP to reopen the Preliminary Inquiry made the decision this morning to commit Bisram to the High Court trial.
Last week, the same Magistrate found that there was not enough evidence to commit Bisram to stand trial in the High Court, thereby setting him free.
Hours after his release, Bisram was ordered re-arrested as the Director of Public Prosecutions became involved in the matter and directed the Magistrate to reopen the preliminary inquiry.
While reopening the preliminary inquiry, Magistrate Singh said she needed further information and guidance from the DPP. She reportedly received the information and direction over the weekend and this morning she reopened the preliminary inquiry and committed Bisram to face a Judge and Jury in the High Court, on the direction of the DPP.
Bisram was extradited to Guyana from the United States last year after he was named as the suspected mastermind of the murder of carpenter Faiyaz Narinedatt.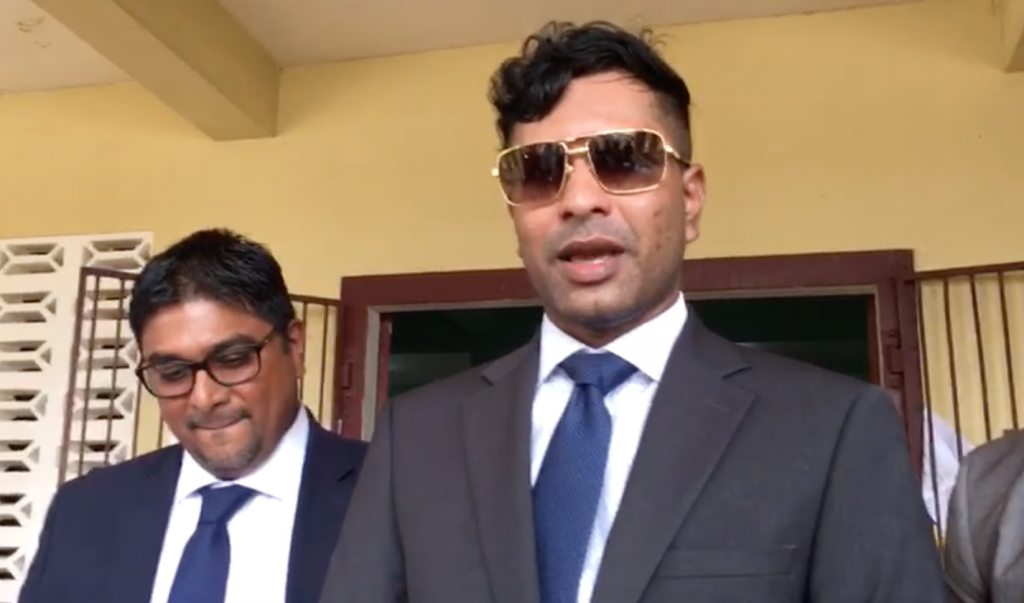 The businessman fought his extradition for several months but was eventually sent packing to Guyana after losing the appeals in the US. Once here, he was charged with the murder.
A number of other persons have also been charged in connection with the same murder.
The carpenter was beaten to death then crushed by a car after reportedly turning down an advance from Bisram.
With Bisram now being committed to a High Court trial, he will remain behind bars until the completion of that trial. Mr. Bisram is being represented by a number of high-powered Attorneys including Sanjeev Datadin and Dexter Todd.
Attorney Todd has indicated that he intends to move to the Court to seek the quashing of the DPP's direction in the case.