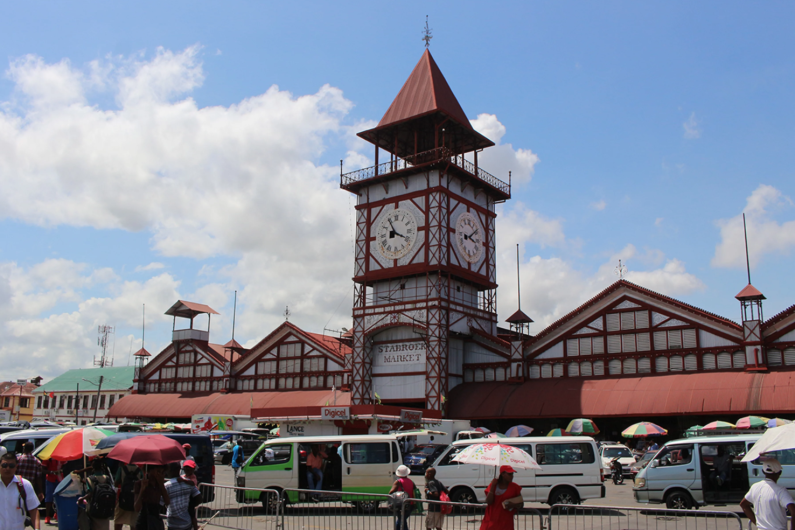 The Georgetown City Council has announced that Municipal Markets will be allowed to operate between the hours of 7 am and 2 pm daily in keeping with measures implemented by the Government to fight the coronavirus.
Over the weekend, the markets were closed to facilitate further sanitizing by the City Council.
Initially, the City Council had announced measures of its own to fight the coronavirus, but the Government has since implemented national measures.
In a statement today, City Mayor Ubraj Narine reminded City vendors of the precautions they should be taking to combat the spread of the coronavirus.
"As per the Mayor and City Council and national laws and bylaws, produce must be stored 6 inches above the ground.  Regularly sanitize commonly touched surfaces with bleach and water solutions. Wearing of face masks is mandatory to maintain your safety and that of patrons. Cough and sneeze into the crook of your elbow if you do not have a tissue. Stay home if you are ill and contact the COVID-19 hotline Avoid close contact with people who have flu-like symptoms and ensure that social and physical distancing is practiced at your stall/caravan", the City Mayor encouraged.
Customers of the City markets are also being encouraged to wear a face mask when visiting the markets.
The Mayor also reminded that food services and restaurants should only be open for delivery and pick up services.
Mayor Narine said the City Council stands resolute with the Government of Guyana in the combat of COVID-19. He said the City will be abiding by all curfew and other measures as outlined in the national emergency measures.