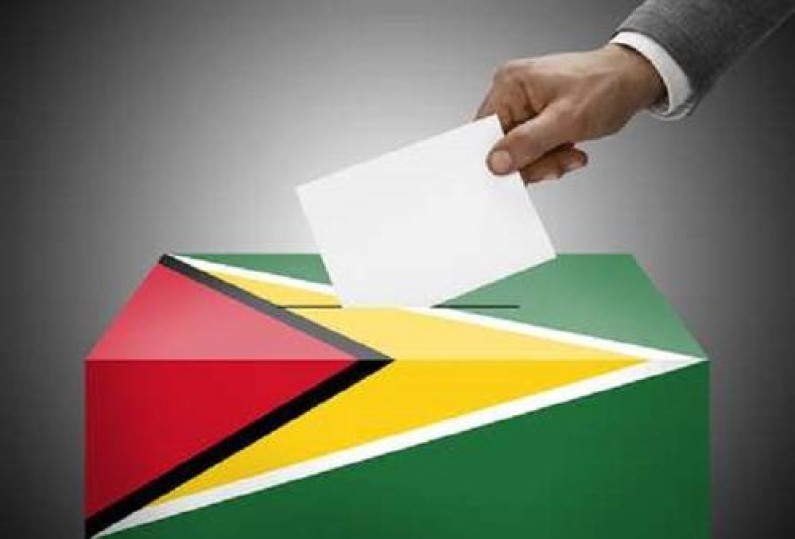 With the Court of Appeal clearing the way for the Guyana Elections Commission to move ahead with its recount of votes from the 2nd March elections, the Commission met today and started to look at the modalities that will have to be put in place to facilitate the start of the recount.
The Commission has now tasked the Chief Elections Officer with putting together a draft document that will guide the recount process. He is expected to have that document completed and handed over to the Commission for its discussion at its next meeting on Wednesday morning. 
Commissioner Vincent Alexander explained this afternoon that the recount process will mirror the process for the initial count of the ballots.
"Along with the recount of the ballots, we will be doing the normal things done at a polling station when you're counting. So all of the issues of reject ballots, proxies, stamps not being put on, all of those things will come up for review", Alexander said.
On the issue of the involvement of Returning Officers for the recount, Mr. Alexander noted that the Chief Elections Officer has the leverage to decide on the inclusion of staff for the recount. 
He noted too that GECOM is still interested in CARICOM's involvement though not in a supervisory role, but to have a presence during the recount that would lend credibility to the process.
Commissioner Sase Gunraj said the Court has recognized the Constitutional powers of the Guyana Elections Commission to determine the methodology to guide the recount.
In a ruling yesterday, the Court of Appeal made it clear that while there is nothing stopping the recount, the Elections Commission should not shirk its responsibility over to any outside entity.
President David Granger along with the Opposition Leader and the CARICOM Secretary General had reached an agreement about CARICOM's involvement in a recount process. That involvement came to an end when the matter ended up in the local Courts.