Critical works will be conducted on the Demerara Harbour Bridge this coming weekend and those works are expected to affect marine and vehicular traffic beginning on Thursday and continuing until next Tuesday.
The works will entail the replacement of a second pontoon under the retractor span and will see a temporary stop in all marine traffic and extended closures and retraction periods, thereby preventing the movement of vehicular traffic at specific times during the period.
General Manager Rawlston Adams said while preparatory works will be done on Thursday and Friday, the actual removal of the pontoon will take place on Saturday.
As such, the Bridge will be closed for seven hours starting at 8:30am. Commuters are asked to adjust their schedules and transit before 8:30 am on Saturday.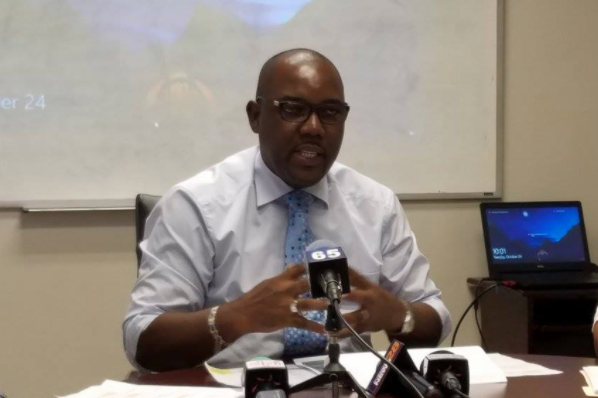 The Bridge Management has given notice two weeks ago but at a press briefing on Tuesday, Adams said his engineers have tried effortlessly to avoid shutting down the bridge for one week to conduct these works.
He said despite the likelihood of rain, staff will ensure that the works are completed within the stipulated time frame. The last marine transit will be on Thursday and will resume on Tuesday. This will allow for the disconnection and installation of a temporary pontoon.
The total cost of the works, which includes the replacement of two pontoons and hydraulic lines is just over $100 million. Mr.  Adams said there are other works slated for the rest of the year but those are not expected to cause disruptions.
He explains that going forward all capital works will be funded by the revenue from toll collection. He said since the toll increase, the bridge has seen a 50% increase in its revenue. With a new bridge to be constructed, Adams said the management will continue to expend resources until the new bridge begins to function.