In the face of mounting challenges to Guyana's rice industry, President David Granger on Monday assured scores of rice farmers and millers that the future of the industry in Guyana is "bright", even as he pledged the government's support for the private sector led trade.
The President said it is his personal belief that rice, which is Guyana's largest foreign exchange earner, was "too big to fail" and guaranteed that his government comes to office with a vision to sustain and improve the industry.
Mr. Granger reasoned however, that Guyana's rice was too expensive and as a consequence its competitiveness on international markets was experiencing setbacks.
"The problems in the industry can be overcome by cooperation and not confrontation. I am confident that there is a bright future for rice… rice is not in crisis, we have problems but the industry is not on the face of collapse,"Mr. Granger assured the thousands of Guyanese who depend on the staple for their livelihood.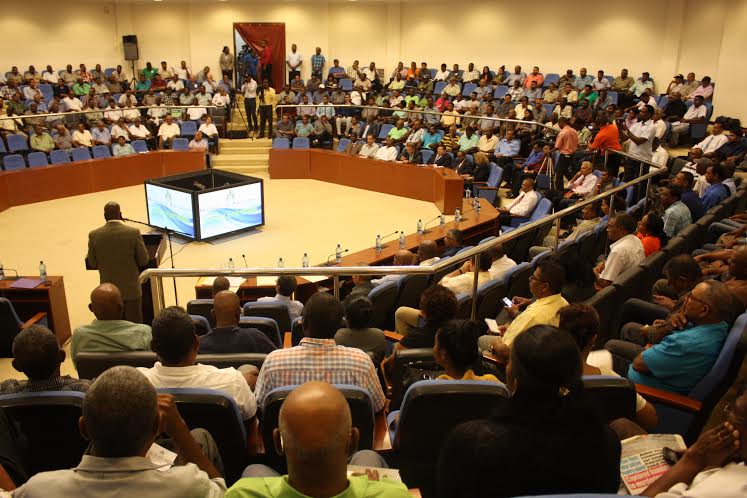 He was at the time delivering the feature address at a National Rice Industry Conference which he had promised to facilitate while running for President earlier this year.
Currently Guyana is seeing setbacks with its shipment of rice to neighboring Venezuela, which is a major buyer, with no clear indication whether the current agreement will be renewed when it expires later this year.
President Granger said even though more than 75% of Guyana's rice production is sold to over 40 countries across the world, new markets must be found and pledged the administration's commitment to overcoming the barriers to market access.
He called on private exporters to also demonstrate their capacity to penetrate foreign markets. "If we are good at selling rum, we must also be good at selling rice… farmers must understand the need to reduce production costs," he added.
Meanwhile, Agriculture Minister Noel Holder explained that some of the major challenges to the industry were drying and storage; marketing and compliance by millers and improving varieties. He said government was mulling the establishment of a revolving fund to alleviate the woes of rice farmers who have been battling with millers over late payments.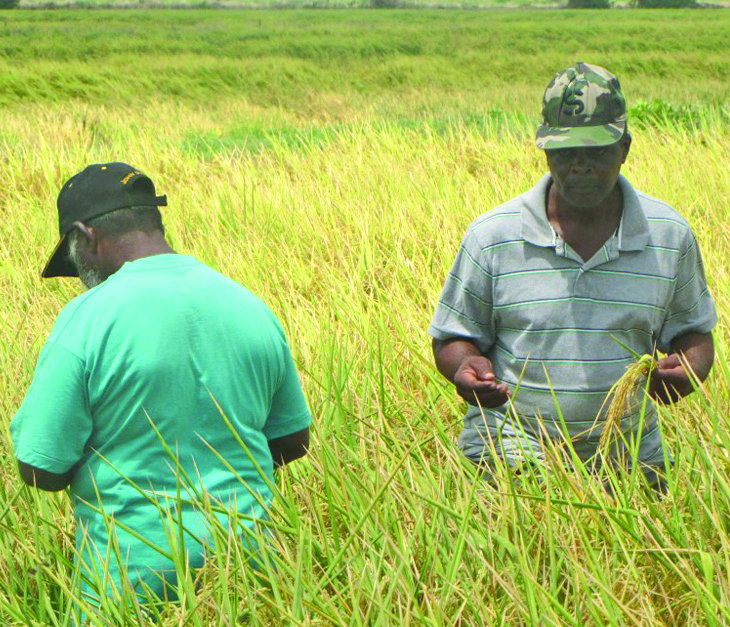 The Agriculture Minister said the Guyana Rice Development Board (GRDB) is currently carrying out research to overcome the challenges of cost and Guyana's competitiveness on the world market. "It is a long road ahead but good work is already on the way," Holder added.
He implored millers and exporters to partnership with government to find and sustain markets. The National Rice Industry conference comes at a time when there appears to be uncertainty in the rice sector and while there are complaints about a slowdown in the economy. (Kurt Campbell)