Opposition nominated member of the Guyana Elections Commission, Attorney Sase Gunraj, emerged from the meeting between President David Granger and the entire Guyana Elections Commission furious about the meeting.
"It was a colossal waste of my time this morning and I think it was a collective waste of the Commissioners' time this morning", he told News Source.
Mr. Gunraj also complained that there was nothing new presented to the meeting. He said instead, "what we were subjected to is the regular nonsense from the Executive about following the Court's decision etc. Nothing that is new, no new position to be given, no new discussions to on the agenda, so like I said it was just a waste of time this morning".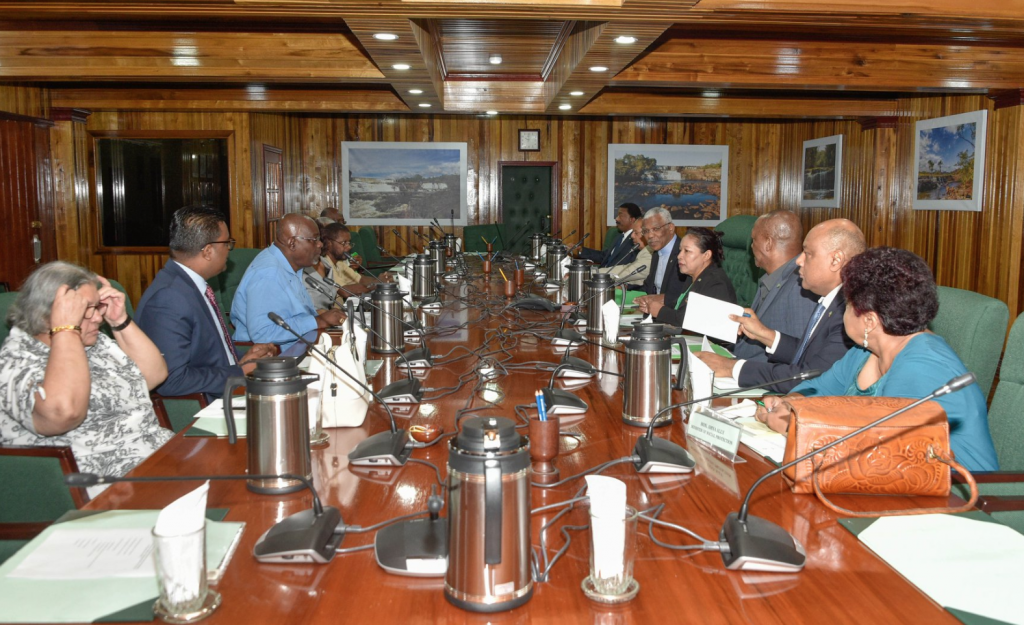 He said the meeting with the President was premature since the Commission is currently awaiting a decision of the High Court on the challenge to the ongoing house-to-house registration exercise.
Gunraj said the entire Chairman and the entire Elections Commission is still to meet. Last week, the Chairman, Justice Claudette Singh, hosted separate meetings with the Government nominated and the Opposition nominated Commissioners of the Guyana Elections Commission.
Government nominated Commissioner Vincent Alexander said he does not believe the meeting was a waste of time, since it allowed an understanding of what the Elections Commission was addresssing.