In a meeting that lasted less than 30 minutes, President David Granger on Thursday morning assured the new Chairperson and the Commissioners of the Guyana Elections Commission of the Government's continued respect for its independence.
The President and a government team met with GECOM Chair, Justice Claudette Singh, the Chief Elections Officer and all of the Commissioners this morning at his office.
In a media briefing just after the meeting, President Granger said he did not think it was inappropriate to meet the new GECOM Chair and the new Commissioners so early in the Chairman's reign, but he wanted to assure the full Commission of his government's continued support.
"The government is going to continue to observe the independence of the Elections Commission. It will not dictate, it will not interfere, it will not intrude in the work of the Commission. It will observe all the roles and responsibilities of the Commission given to it by the Constitution".
The President indicated that he is likely to be in touch with the Commission again after the August 14 ruling by the Chief Justice on the challenge to the ongoing house-to-house registration exercise.
President Granger said once he receives advice from the Elections Commission about its readiness to host elections, he will act on that advice.
He also said that he expects all Guyanese to also respect the independent role of the Elections Commission.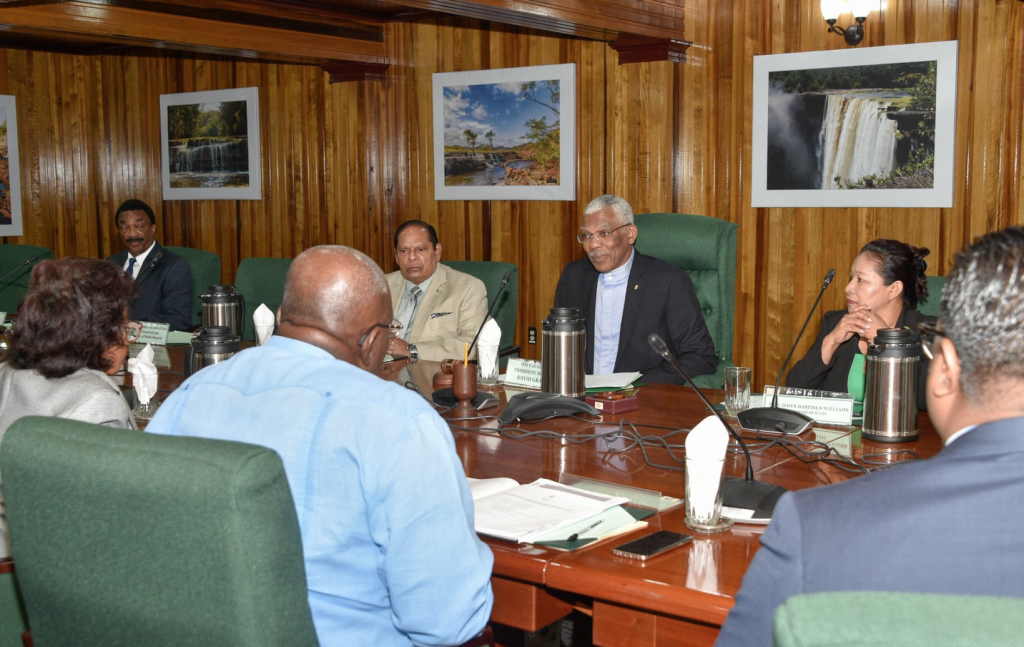 The President has repeatedly said that he will set a date for the elections based on the advice of the Commission's readiness to host elections.
"We are not in the business of giving any direction to the Commission. The Chairman will advise me on the readiness of the Commission. So, we are not proposing any role. As far as the readiness is concerned, the Chairman must advise me and we will provide the Commission with all of the resources", President Granger assured.
He said the Government has already provided the Commission with over $3 Billion for the hosting of elections.
The first full meeting of the Guyana Elections Commission under Justice Singh's chairmanship is set to take place next week and will address the issue of the way forward for elections.