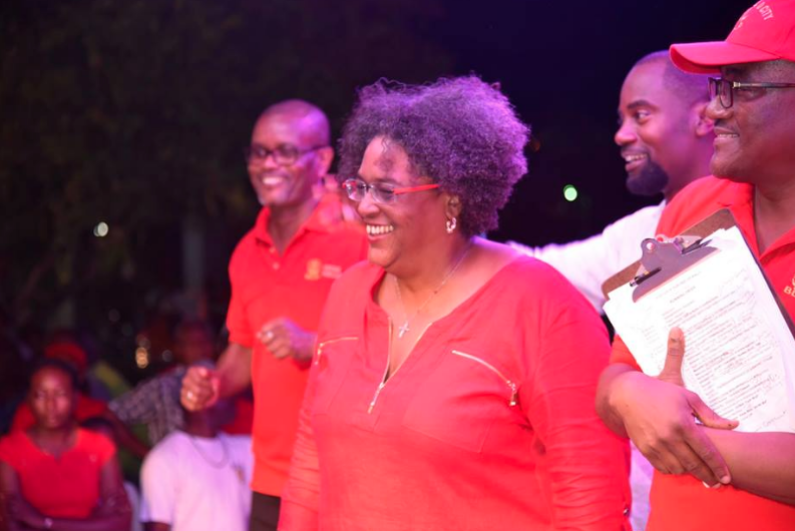 Barbados is waking up this morning to a new Prime Minister.
Mia Motley has led her Barbados Labour party to victory at yesterday's elections and will become the first female Prime Minister of the island.
Unofficial results show a clean sweep across the island which will result in a parliament with no official opposition.
According to the Barbados Today news site, counting continued into the early hours of this morning, but Democratic Labour Party (DLP) leader and ousted Prime Minister Freundel Stuart conceded defeat just before 4 o' clock this morning, triggering loud celebrations across the island.
In a victory speech, the incoming Prime Minister, Mia Motley acknowledged that while there will be celebration, it was not a time to gloat but to unite the country to take it forward, and she reiterated her commitment to keeping her party's campaign promises.
Pointing out that today was pay-day, she told jubilant supporters that she wanted to give Barbadians a "thanksgiving celebration" this weekend.
She announced that all schools would be closed today, and that with the exception of supermarkets and banks, she had advised businesses to close at 1 p.m.
Mottley had been badly attacked during the campaign which appeared bruising and questions about her sexuality were even raised by her opponents.
She said its time to move Barbados forward.