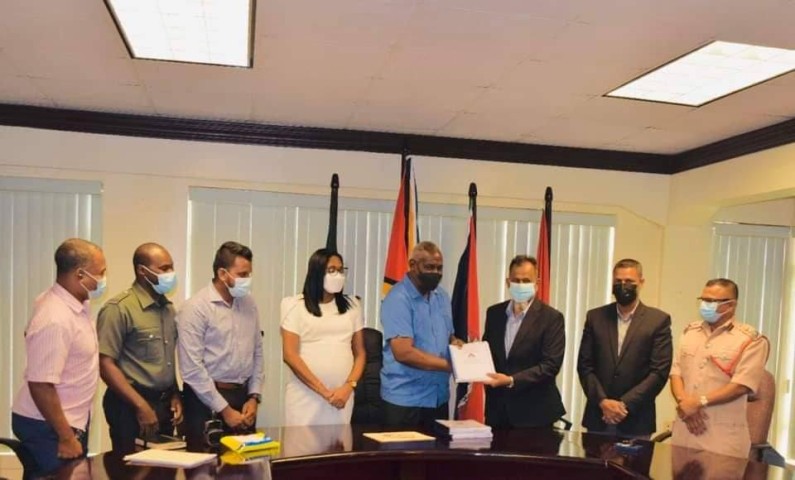 One day after being awarded a $614 million contract for the construction of the new Guyana Fire Service headquarters, Mohamed's Enterprise has found itself pushing back against questions of its competence in the construction sector.
Mohamed's Enterprise has been involved in the gold mining sector for decades.
Questions were raised on social media about the company's experience in the construction sector after it was announced that it had won the contract to build the new Fire Service headquarters.
In a statement today, Mohamed's Enterprise rejected questions about its experience and competence in the construction industry.
The company pointed out that it has been involved in construction for 30 years and its projects include the construction of its own main office on Lombard Street, the Albouystown masjid, and two state-of-the-art buildings for the ISA Islamic School as well as countless homes for Guyanese.
Mohamed's Enterprise also stated that it has constructed four of the major laydown yards currently in use by many of the oil and gas companies and tier one contractors, adding that its exceptional work remains unmatched.
It was also explained by the company that it has used its resources, its labour, skilled and competent Guyanese engineers, contractors and workers to respond to the demand for quality work and it has no apologies for that.
The company said it is unfortunate that the quality of its work is now being questioned when it has also constructed homes within the timeframe for the Ministry of Housing's elevated homes project.
The company assured that it will not waste or misuse taxpayers' hard-earned money and it is for that reason that it has ensured that all projects are approached with the necessary due diligence and under the necessary rule of law.
The Government has been coming under some criticism over the handing out of multi-million dollar contracts in the past months to many of its close associates.