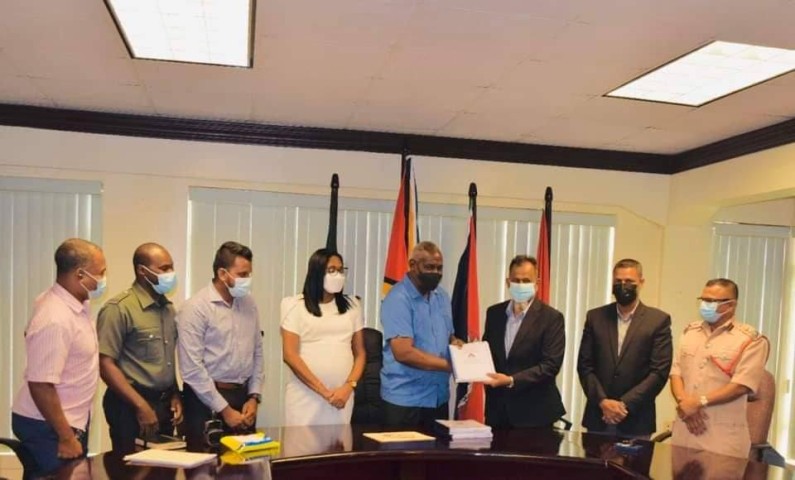 Gold mining company, Mohamed's Enterprise Limited has landed a $614 million contract for the construction of the new headquarters of the Guyana Fire Service.
The new Fire Service headquarters is to be constructed along Homestretch Avenue close to Durban Park.
The contract for the construction of the Fire Service headquarters was signed today by the Permanent Secretary in the Ministry of Home Affairs, Mae Thomas and Managing Director of Mohamed's Enterprise, Nazar Mohamed.
This is the second major contract awarded to Mohamed's by the Home Affairs Ministry. Earlier this year, the company was one of three companies that won a $1.2 Billion contract for the reconstruction of prison lots at the Lusignan Prison.
In a statement, the Department of Public Information indicated that the construction of the new Fire Service Headquarters is set to begin by the 1st December and should be completed within 14 months.
Home Affairs Minister Robeson Benn who attended the signing of the contract said the relocation of the Guyana Fire and Ambulance Service will help increase the emergency response timings, given that they will be away from the heavily congested Stabroek environment.
There have been calls for years for the Fire Service headquarters to be relocated.