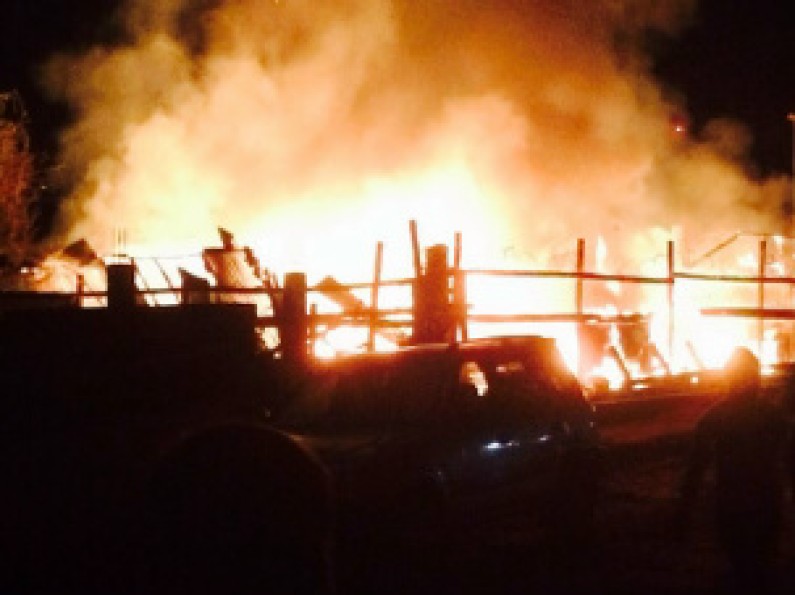 Police investigators late Friday night discovered the charred remains of a Port Kaituma mother and four of her children among the ashes of what was once her house in the same area.
The woman and the 4 children were reportedly trapped in the house by her estranged husband who later set the house on fire even as the children screamed out for help. The man has been arrested and is in police custody.
According to a police report, a fifth child of the couple managed to escape from the house during an argument between her parents and sought the assistance of the Police. The police report said the 12-year-old girl made a report to the station in the area that her father and mother were involved in an argument and the father was threatening to burn the house down.
As Police responded to the report, they found the building already set alight. They made several attempts to break into the house but the heavy grill work prevented them from doing so.
The police ranks and nearby residents formed a bucket brigade but were unable to extinguish the blaze.
The charred remains of housewife Lurlene La Cruz, 39 years; her daughters Lea La Cruz, 14 years, and Lavette La Cruz, 3 years; and sons Labron La Cruz, 8 years, and Levon La Cruz, 1 year, were later found among the debris.
The 50 year old Businessman Linus La Cruz has been arrested. He sustained burns to his body and is under guard at the Port Kaituma Hospital.
Investigations are in progress.