Prime Minister of Barbados and Outgoing Chairman of CARICOM, Mia Mottley again expressed her concern about the political situation in Guyana this morning as she handed over the Chairmanship of the regional body to the Prime Minister of St. Vincent.
In a speech during a virtual ceremony, Mottley said she awaits the Caribbean Court of Justice ruling on the election case next Wednesday but remains concerned that four months after the elections, Guyana is still waiting on the results.
"We have a duty to support one another. Guyana will have a bright future and Guyana must have a future that will make every Guyanese a winner", the Prime Minister said. She also spoke about the need to respect principles that have been guiding the community.
According to Prime Minister Mottley, We cannot ignore principles when it is inconvenient to stand by them. I have said enough on that matter on that stage and I look forward to us being able to resolve this as a family ensuring that the values which we respect as the Caribbean are those values which our founding fathers enshrined for us and which we continue to hold dearly because these are the values that make the kind of difference in the kind of democracy we need to have".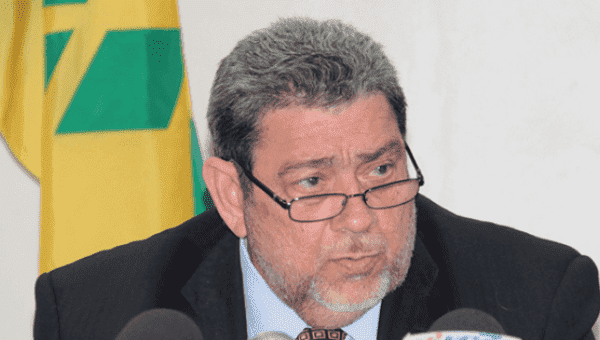 Last week, Mottley came in from heavy criticism from some quarters in Guyana after she addressed the Guyana situation and lambasted the Chief Elections Officer of the Guyana Elections Commission over his report to the Elections Commission.
During the CARICOM handover ceremony, the Prime Minister of St. Vincent and the Grenadines and incoming CARICOM Chairman Ralph Gonsalves defended the statements made by the Barbadian Prime Minister last week .
Gonsalves said some of the criticism of Mottley were vulgar and unwarranted and came from people who should know better.
"Her helpful initiative to assist in the preservation of democracy in Guyana within the terms of the (CARICOM) Charter of Civil Society will be long remembered despite unwarranted, vulgar and opportunistic criticism of her from assorted jaundiced sources who ought to know better", the new CARICOM Chair said.
Gonsalves himself has faced criticism from many supporters of the APNU+AFC government over statements he has made in relation to the elections in Guyana. He too has been accused of dabbling in the internal affairs of Guyana.