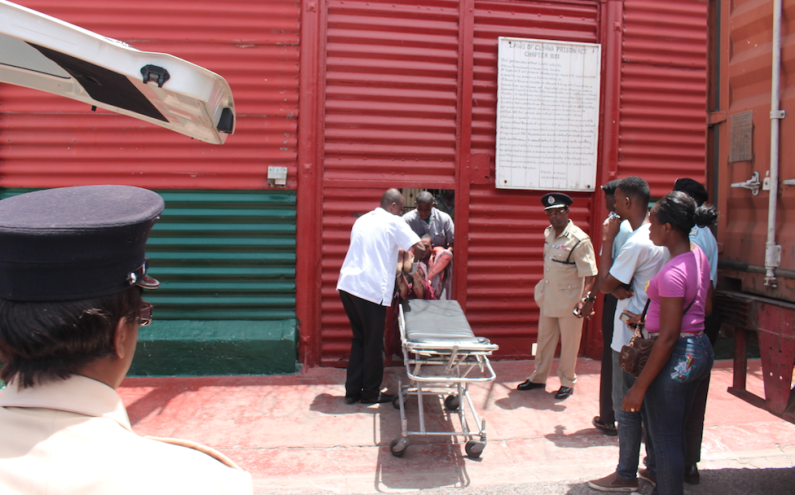 Police and Prison officials are confirming that now that the fire in the Camp Street jail has been doused, multiple lifeless bodies of prisoners have been found.
Just after 1:00pm, A' Division Commander Clifton Hicken confirmed the discovery of six dead bodies. He said investigators suspect there may be many more and searches are underway in the room where the fire took place.
A source close to the Camp Street jail told News Source, that prison officials suspect that there may be as many as 15 to 20 dead prisoners in total as a result of the fiery protest which erupted on Thursday midday.
News Source understands that President David Granger has summoned senior Prison, Fire and Police Officials to his office for a full briefing.
The protest at the camp street jail began on Wednesday night. It reportedly erupted after prison officials conducted a surprise raid and were able to unearth a number of illegal items including phones and improvised weapons.
On Wednesday, the Fire Service was called twice to douse a blaze in the capital offences section 1 of the prison. The same area erupted with the protest again today.
Members of the Guyana Defence Force and the Police Force were seen increasing their presence around the jail as the joint services.