by Ravin Singh
Following the ruling by the Caribbean Court of Justice that the motion of no-confidence against the Government was valid, the administration maintains that a new registration process must take place to allow for a new voters list before elections can take place.
The position was articulated by several senior members of the government last evening in Bartica, following a government outreach in the mining township.
Speaking to residents of the community last evening, Prime Minister Moses Nagamootoo reasoned that currently, no voter's list exists, as the last one expired in April of this year.
As such, he said that it would be "improper" to force Guyanese to head to the polls without a voters list in place.
"Therefore, our position should be… if there is no registration, there will be no elections," the PM said, adding that it is the democratic rights of citizens to have an updated list, and that they must defend that right.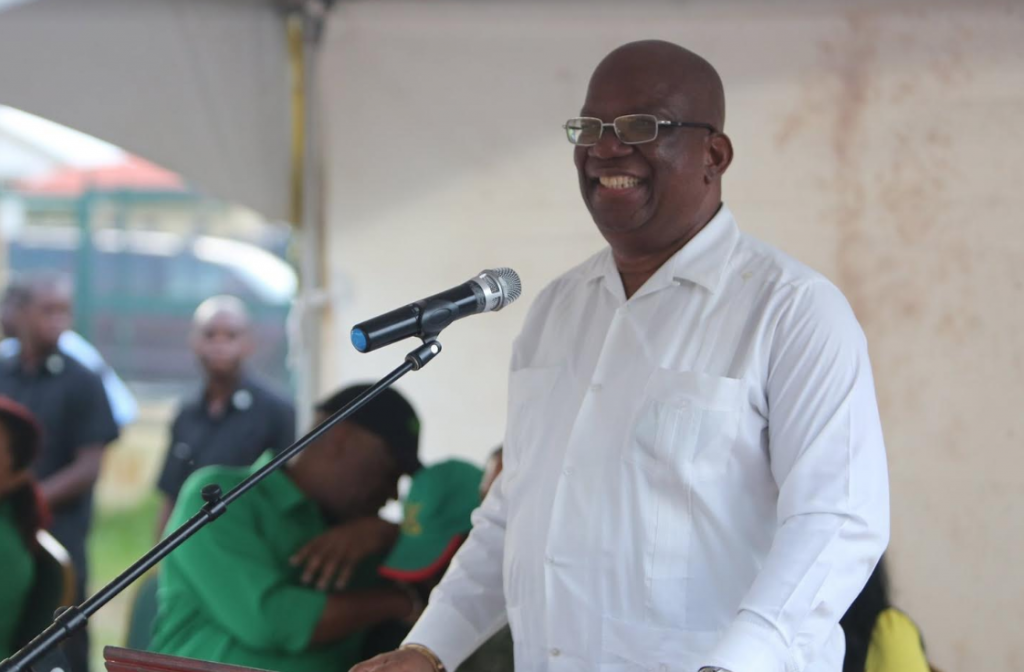 "That is your democratic right and you have to fight for your right… to defend your right to vote in the elections."
The elections regulatory body is preparing to conduct house-to-house registration to sanitize the existing list which the government believes might exclude over 20,000 eligible voters and includes thousands of ineligible voters.
Against this backdrop, Prime Minister Nagamootoo argued that young people who turned 18 after the last general elections will not be on the existing list and that necessitates this process.
"…Anyone who calls for elections without the names of young people being on that list, is calling for trouble," he said, adding that the youths will be the beneficiaries of the wealth that will flow from oil, and they should therefore have a say in who is elected to manage that oil revenue.
At the same time, the Prime Minister made it clear that he is in full campaign mode and will work to have the government retain office after the next general elections.
"I am back in battle gear. I am back in battle and this is a fight that will not be surrendered by me. We are not giving up. We are not giving up. We are not surrendering. We are not handing over this country to those who have stolen the wealth of Guyana and have pocketed it," he said, in obvious reference to the opposition party.
Offering brief remarks at the mini rally too, was Finance Minister Winston Jordan, who suggested that PPP are anxious for elections because "they want to get their hands on the oil money".
However, he too maintained that if there is no registration by GECOM, then there will be no elections.
"No registration, no elections. Get registered. We need to sanitize the list. This coalition government will be in office after the next elections" he said.