Former Attorney General, Anil Nandlall, has made it clear that he will not allow agents of the Special Organised Crime Unit to search his property as a Court order remains in place, preventing any such search. 

Mr. Nandlall said he learnt this midday that there were going to be moves by SOCU to visit his property and he hurried home along with other Opposition members and vowed not to allow agents to enter his residence to conduct any search.
He said they could make no such move since according to him, he secured a Conservatory Order along with an extension of that 14 day order preventing any such search. 
Nandlall said he was at the Court when he was informed that SOCU was making moves to search his premises.
The Former Attorney General is presently before the Courts on a charge of theft.
He was charged for the alleged larceny of 14 Commonwealth Law Reports valued at GY$2.3 million. He reportedly took the books with him when he left office as Attorney General following the last elections.
He maintains that those books were given to him by then President, Donald Ramotar as part of an agreement, although the books were paid for by the state. 
Speaking to reporters outside his home today, Mr. Nandlall said he has offered to purchase 15 new Law books and deliver them to SOCU.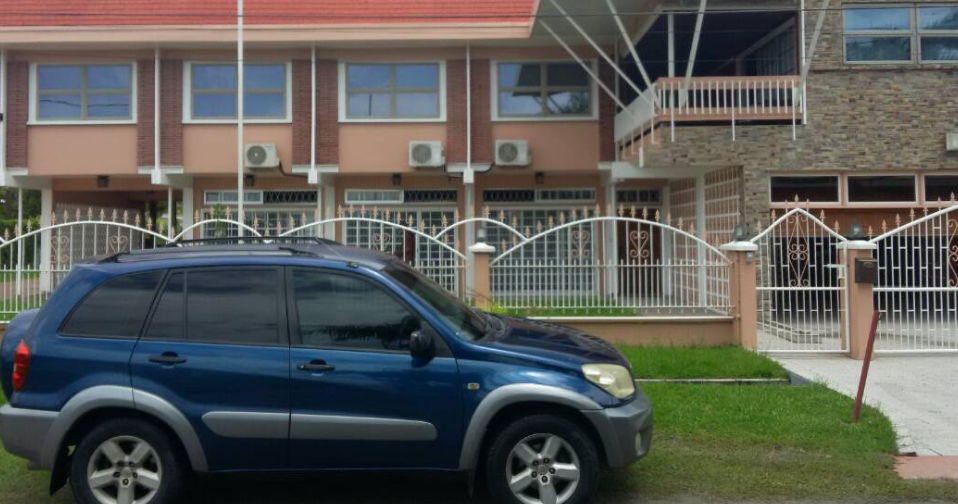 He feels that the issue at hand is about his rights and property. But, "if you give in to injustice, an inch, then they will come for ten inches, then they will come for a yard. Everybody know that I can afford the books, it was never about the books, the principles", Nandlall said.
He said too that he believes too that "this thing here has resuscitated simply because what I have been saying recently about Volda Lawrence and the drugs purchase……"
The Former Attorney General said that while the criminal case against him is ongoing, it can't and has not affected the prosecution's case to proceed.
Nandlall said he went to the court to extract, a latest copy of the court's record which has vindicated his view that the court order is still in force.
With the press staking out his premises Nandlall added that, "when they come here, they will have to break this gate down and the world will have to see".