The Government through the Attorney General Anil Nandlall, has asked the Guyana Elections Commission (GECOM) to hand over all documents supplied by A Partnership for National Unity + Alliance For Change (APNU+AFC) in the support of its claims that the Elections were marred as a result of electoral fraud.
Throughout the course of the National Recount held at the Arthur Chung Conference Centre, APNU+AFC contended that deceased persons purportedly voted during the March 2, 2020 Elections, that the elections were tainted by multiple voting, and that persons who were overseas on voting day, allegedly cast ballots.
In a letter addressed to the Chairman of GECOM, Justice (Ret'd) Claudette Singh on August 30, 2022, the Attorney General said the allegations continue to be peddled by the leaders and representatives of the coalition. He said it important to clear the air on the matter.
"At the time and until now, the impression conveyed is that these documents and or data were generated by and obtained from the official lawful repository of the specific information, for example, the Immigration Department, Guyana Police Force and the General Registrar's Office," the Attorney General said.
He added: "You will appreciate that these are grave allegations, and as baseless and unfounded as they were proven to be, it is important that the relevant state agency enquires into the source of this information, upon whose directions they were sourced, and perhaps, most importantly, to officially reconfirm their inaccuracy, for the public record."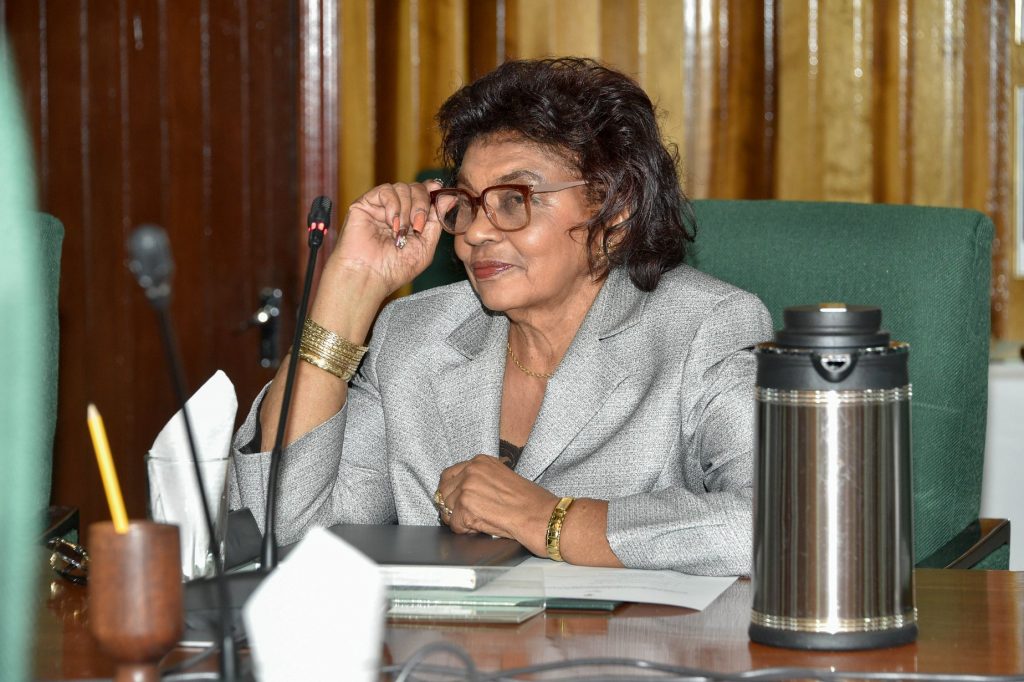 Mr. Nandlall told the GECOM Chair that he needs the documents to initiate the process of verification.
Upon the conclusion of the National Recount in June, 2020, the then Chief Elections Officer (CEO), Keith Lowenfield, in his report, pointed to 4,864 cases of voter impersonation and more than 2,000 anomalies that impacted well over 200,000 votes across the 10 Electoral Districts.
The report comprised a tabulation of the votes that were recounted during a period of 34 days (May 6-June 8), and a Summary of Observation Reports for each of the 10 Electoral Districts. In each of the Observation Reports, the then CEO concluded that due to a number of anomalies and instances of voter impersonation, the elections did not satisfy the criteria of impartiality, fairness and compliance with the Constitution and the Representation of the People.
Mr. Lowenfield, however, was fired in August 2021 after he along with a number of election officers were accused of electoral fraud. He has always maintained his innocence and the matter is currently before the Court.