Six managers of the New Building Society along with the bank's security guards, were taken into custody by the Police this evening for wrongful imprisonment of several customers of the bank.
The move by the Police came after a standoff that lasted for over two hours as the bank attempted to prevent the High Court from levying on its assets to cover a $59 million judgement for its former Chief Executive Officer, Maurice Arjoon.
Marshals of the High Court along with the Police and Arjoon's attorneys were locked out of the bank this afternoon, preventing the levy. At the same time, several customers who were on the inside to conduct business, were locked in.
The standoff ended just before 4 o' clock this afternoon. In addition to reopening its doors, NBS also wrote a $59 million cheque to cover the judgement.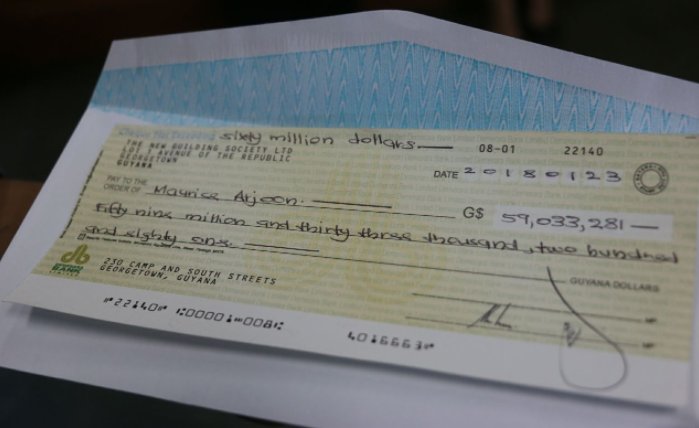 NBS was holding out that the Court should not have ordered the levy of assets because the judgement had been appealed.
Legal minds however have said the bank made the wrong move and followed the wrong advice by locking down the headquarters with persons inside.
The managers and security guards who were arrested were taken to the Brickdam station to be further questioned and possibly charged.