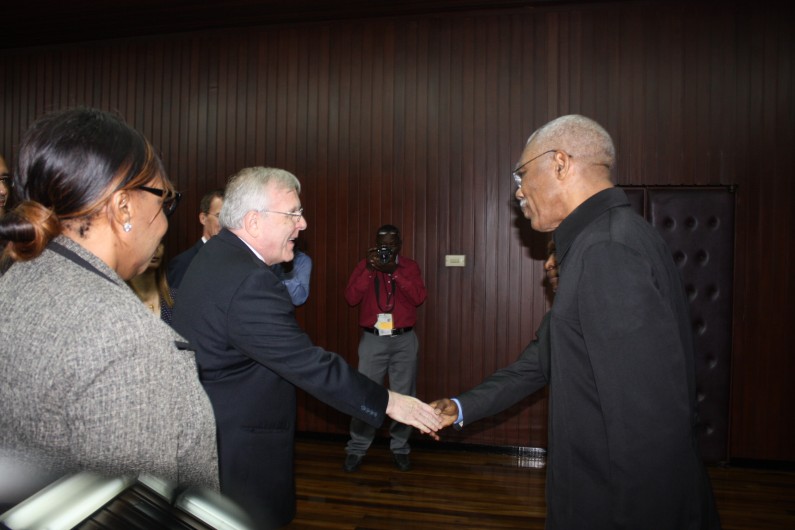 New Canadian High Commission to Guyana Mr. Pierre Giroux has given the David Granger led administration thumbs up for its resolve to establish the Public Procurement Commission (PPC) and hold the long overdue local government elections before the end of 2015.
Mr. Giroux presented his Credentials to President David Granger on Wednesday, in the presence Foreign Affairs Minister and Vice President Carl Greenidge and his wife and Director General of the Ministry of Foreign Affairs, Ambassador Audrey Waddle. 
In his acceptance speech, Giroux congratulated the President and the APNU+AFC government for their success at the May elections and said he looks forward to fruitful dialogue and engagements.
He reiterated Canada's willingness to provide expertise and support in order to carry out its functions and said he intends to respect all domestic laws as the High Commission executes its own mandate.
Giroux said too that it is with great optimism that he looks forward to working with the government, civil society and all stakeholders.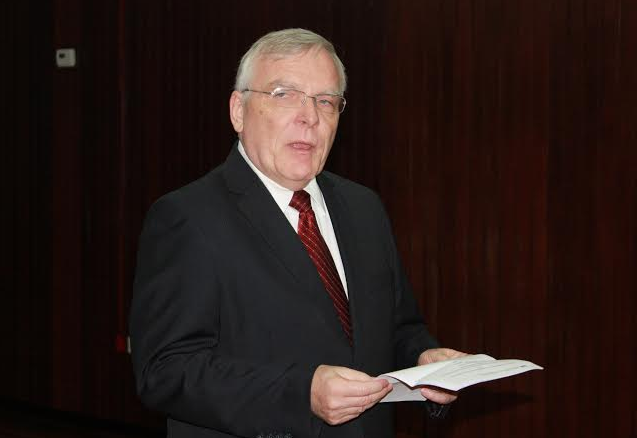 He replaces Dr. Nicole Giles and is also the Canadian High Commissioner to Suriname and Canada's Representative to CARICOM.
Meanwhile, President Granger in welcoming Giroux to Guyana said "your accreditation takes place at a very important time in the history of our country. There is a new administration and for the first time in Guyana a six party coalition government, much is to be done and much must be achieved."
The President said he recognizes the challenges ahead along with increasing threats to Guyana's territorial integrity which he believes has made the quest for sustainable development even more challenging.
The President said his government, with support from countries like Canada, intends to provide a better life for all citizens and reminisced on the Guyana/Canada relations which dates back to 1966.
He said the country remains appreciative of Canada's continued commitment and looks forward to exploring new areas of collaboration.  
Mr. Granger said too that his government remained encouraged by Canada's private sector investment in Guyana, particularly in the mining industry.  
President Granger also accredited a new Chilean Ambassador to Guyana.