Longtime Belizean Diplomat, Dr. Carla Barnett has taken up her position as the first female Secretary-General (SG) of the Caribbean Community.
This morning, she took office following a virtual installation ceremony.
Giving her first address as CARICOM Secretary-General, Dr. Barnett thanked regional leaders for placing their confidence in her and said she plans to work hard to tackle the issues facing the community. Among those issues she said, are the aftermath of a recent earthquake in Haiti and the COVID-19 pandemic and its impact on the region.
"I take up this position today against the backdrop of a devasting earthquake in Haiti, the impact of which will be made worse by the rains associated with tropical depression Grace which is already affecting the country. I reiterate the community's condolences to the Government and people of Haiti and to the relatives of those who lost lives in this terrible disaster. I also wish a full and speedy recovery to those who were injured. Haiti can be assured that the Community will do all it can to assist in this time of national crisis," The SG said in her remarks.
Dr. Barnett said she is taking up her role at a time when the Community faces financial and other challenges.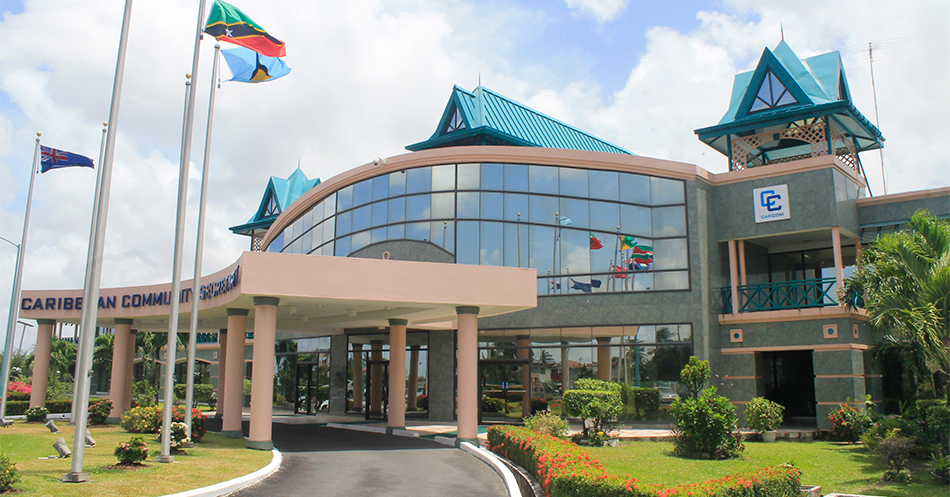 "The thrust to build resilience against the existential threat of climate change in all its dimension and the urgency of constructing recovery from the adverse effects of the COVID-19 pandemic demand our continued focused energy. Even as we address these critical tasks, we cannot afford to neglect youth unemployment which has left the explosion of the jobless in the wake of COVID-19," she continued.
According to Secretary-General, the community also needs to work to address the issue of economic blacklisting and the loss it poses to the community.
"All of these affect the lives and livelihoods of everyone in our community. It is therefore incumbent on all of us to be engaged in finding solutions and taking actions to overcome the obstacles in our path to a secure, viable, and ultimately sustainable prosperous community," she said.
The Secretary-General acknowledged the contributions made by her predecessor Ambassador Irwin La Rocque in the integration of the community and said his contribution to the community cannot be underscored having served as Secretary-General for 10 years and Assistant Secretary for 6 years.
Dr. Barnett who is also an economist also served as Deputy Secretary-General from 1997-2002 under former Secretary General Edwin Carrington.
Chairman of CARICOM, Prime Minister of Antigua and Barbuda, Gaston Brown, urged the new SG to hit the ground running as he is confident in her leadership ability and to tackle the challenges of the community. He also praised the work of the outgoing Secretary-General Ambassador Irwin La Rocque.