For the second time in less than five years, long time educator Dr. Marcel Hudson has found himself handing over the position of Chief Education Officer.
The Ministry of Education announced the appointment of well known educator, Mohammed Saddam Hussein as the new Chief Education Officer.
The Ministry said Mr. Hussain has served as a classroom teacher for more than 20 years, and over the last two years, he served within Central Ministry as the Chief Schools' Inspector and has been managing the efforts to restructure the Inspectorate Unit of the Ministry of Education
Hussain was appointed as a Senior Education Officer in 2011, but he declined that position.
He has worked at the National Centre for Educational Resource Development (NCERD), the Cyril Potter College of Education and the Caribbean Examination Council.
On Wednesday, he officially took over the position from Dr. Marcel Hutson who will now serve as the Executive Director of the National Accreditation Council.
Hudson retired from the position in 2019, but was reengaged to serve again in the position following the change of government in 2020.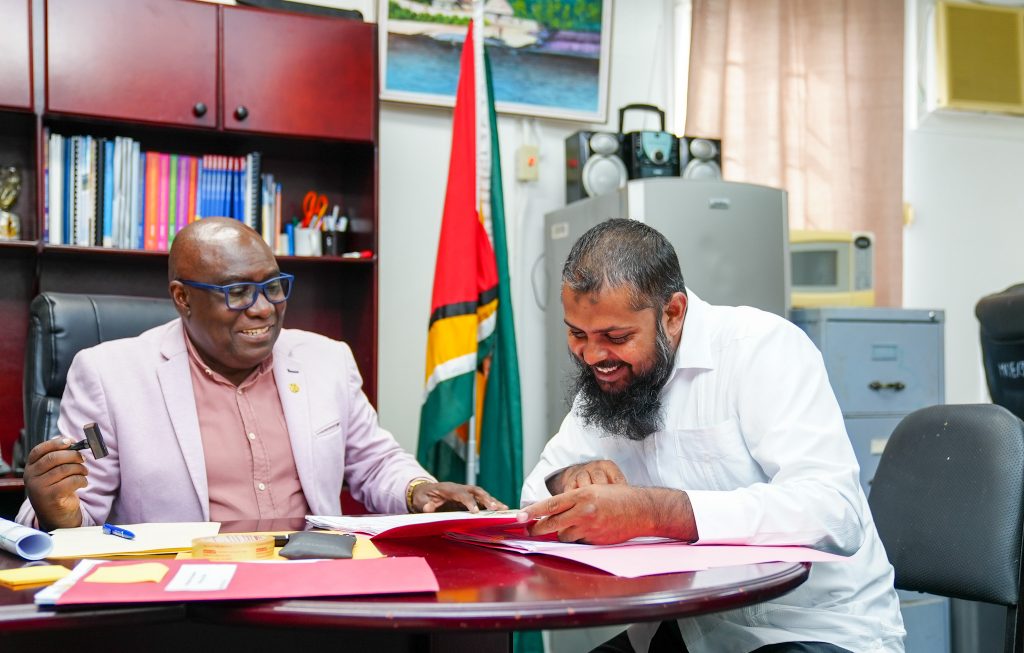 The Education Ministry said he will now be responsible for conducting and advising on the accreditation and recognition of educational and training institutions, providers, programmes and awards, whether foreign or national.
In welcoming the new CEO, Mohammed Saddam Hussain, the Education Ministry noted that in his previous roles, he demonstrated a deep love and passion for developing the sector and transforming education and systems to meet the needs of present-day Guyana.
The Ministry assured that he will receive the full support of the Ministry of Education in his new role.