A new Director General with over 30 years of experience in the regional aviation industry has been appointed for the Guyana Civil Aviation Authority (GCAA) and is expected to commence official duties within the coming weeks. GCAA Chairman, Larry London announced on Tuesday.
Former Director of Flight Safety of the Jamaica Civil Aviation Authority, Captain Egbert Field has already accepted the appointment. He once served as a pilot with Guyana Airways.
The Public Infrastructure Ministry had advertised for the position of Director General of the Guyana Civil Aviation Authority after  Zulficar Mohamed resigned from the post
Ms. Chaitrani Heeralall had been acting as the interim Director General.
Mr. Field joined other aviation professionals on Tuesday to welcome the commencement of services by Surinamese Airline, Fly Allways out of Guyana.
Speaking to the media at the Cheddi Jagan Airport, the incoming Director General outlined his priorities for the industry, which he said was at the moment a large and thriving one.
"There is still a lot more to do to become compliant with international civil aviation organisations," Field said, and noted that he intends to push for the attainment of category one status for Guyana.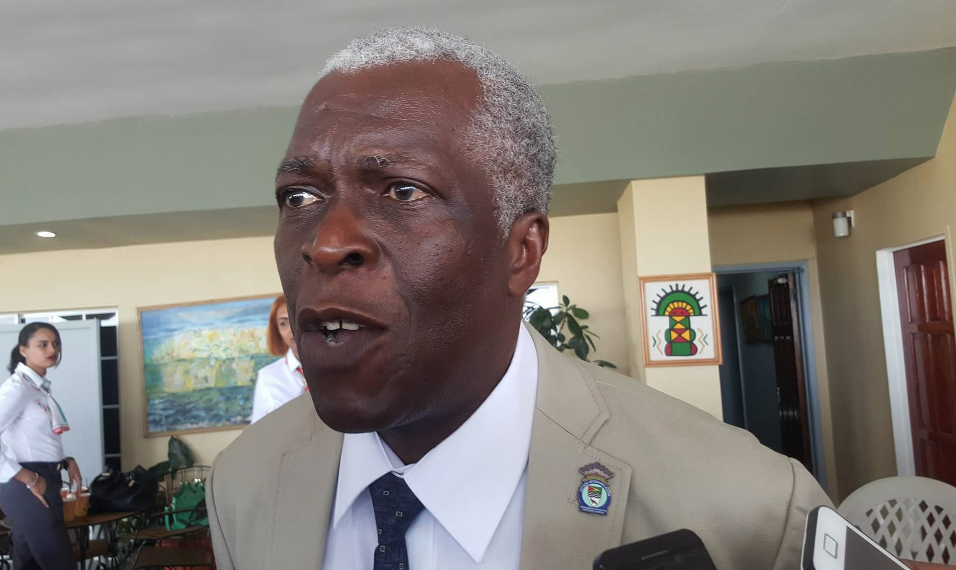 He said an audit is to be carried out to determine level of compliance after which corrective action will be taken. "I can see Guyana attaining category one status soon… gaining this will open Guyana to airlines starting up and basing themselves in here because as it is, airlines operating and registered in Guyana cannot fly to North America," he explained.
Attention will also be paid to offering attractive payment packages in order to attract expertise to help Guyana along the way.
The retired Guyana Defence Force Colonel said he hopes to see a return of the national airline.
Field worked with the Jamaica Civil Aviation Authority for more than a decade and explained that "I am not a newbie.. I am fairly well versed and know I have the confidence and respect of aviation industry".
He said he is happy to accept the offer and return and serve Guyana. (by Kurt Campbell)