Five new land surveyors took their oath of office today and were urged by the President to be guided by the country's laws.
At a ceremony to certify the new Land Surveyors, the President also encouraged them to take their role seriously.
He said the government has committed to work with Land Surveyors to provide quality services and will be offering scholarships in that regard.
In addition the President said for land surveyors to compete on an international level training and certification are important. He observed that the old model of doing things cannot be sustained if the country is to operate in the international arena.
"Our vision is to create a land surveying institution in Guyana that will provide services for the entire Caribbean and the Latin America. We must be in a position in three years to have such a skill base so that we can be tendering in every other jurisdiction to provide surveying," the President said.
The President said over the years, land surveyors who complete the course have shown weaknesses in some areas such as mathematics and the way to properly report their findings.
He said there appears to be some inconsistencies with the reporting format and as a result, the Ministry of Education will be developing a manual on mathematics, writing skills and Geography which will extend the Land Surveyors programme by three months in order to get land surveyors better equipped.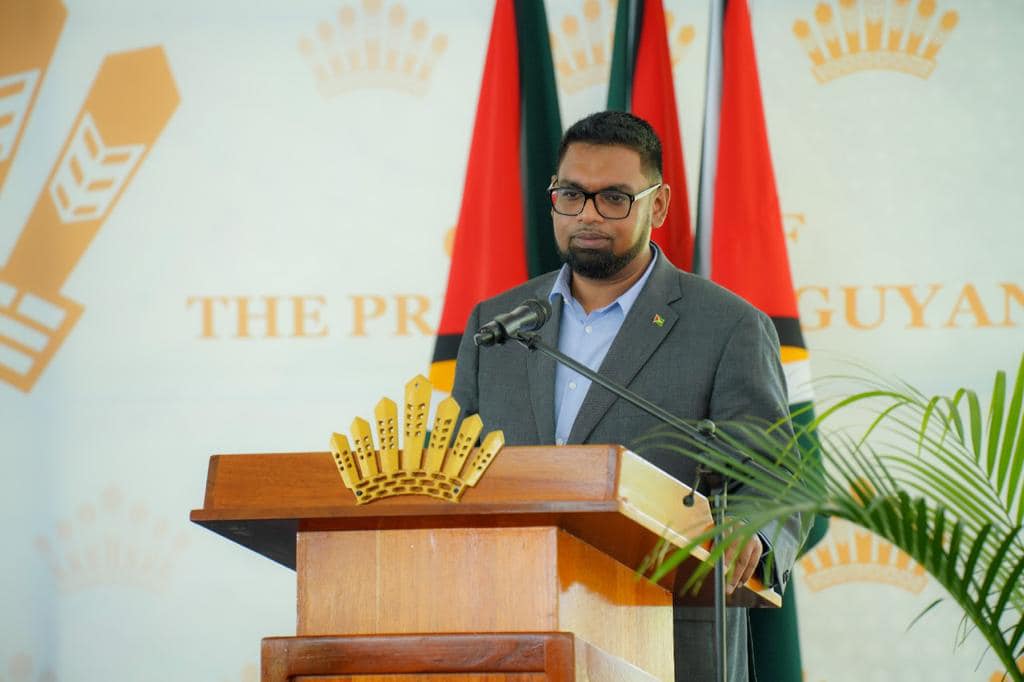 "There are some areas, there are some gaps that we need to address instantaneously. Gaps that can contribute to injustice, gaps that can contribute to the miscarriage of justice and gaps that can create difficulties in the efficient discharge of justice
The Land Surveyors were also told that they must see their position as one which can bring peace and quell disputes. He explained that with the economy evolving at a rapid pace, the country is in need of land surveyors.
"The work that you do, can send people sometime into total poverty, the power that you have is a power for you not to take lightly. Whenever you have the power through an instrument that can affect the lives of people positively or negatively, it brings an additional layer of responsibility and that you exercise that power with great care and a sense of honesty and dignity that the profession requires," the President charged the new land surveyors.
In 2014, the National Assembly passed the Land Surveyors Profession Act.  That act the President said should be a rule book for surveyors.  The new Land Surveyors are Elijah Persaud, Royston Washington, Tedwin Roach, Marc Nicholson and Terron Roberts.