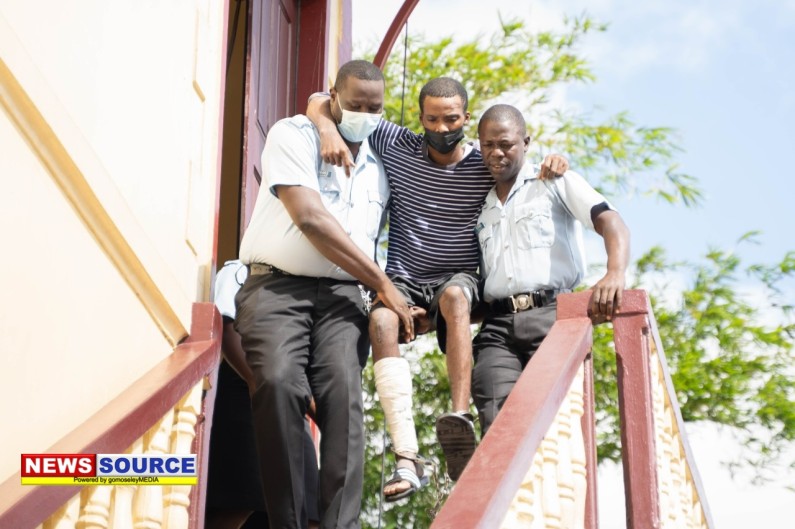 One month after he allegedly attacked and stabbed a presidential guard while disarming another and opening fire at the President's official residence, Nigerian national, Ikena Chimezie appeared in Court this afternoon to face charges.
The man who was hospitalised for the past month and was once hooked up to life support, had to be lifted in and out of the Courtroom as one of his legs was broken.
Once in Court, the 25-year-old, who has been living in Guyana for more than three years, was charged with the offence of attempted murder and illegally discharging a firearm to cause bodily harm.
He was not required to enter a plea to the indictable charges and was remanded to jail. Chief Magistrate Ann McLenna told him that he will have to return to Court next week for the continuation of the case.
Security was tight at the Courthouse this afternoon as the accused made his appearance. He did not say anything as he was being taken in and out of the Courtroom.
The entire area surrounding the President's official residence had to be shut down on the morning of December 15, 2022 after gunshots rang out following the attack and stabbing of a Presidential guard.
Police investigators explained that the accused managed to get close to a Presidential guard, stabbing him multiple times at the residence before disarming another guard and opening fire on the compound.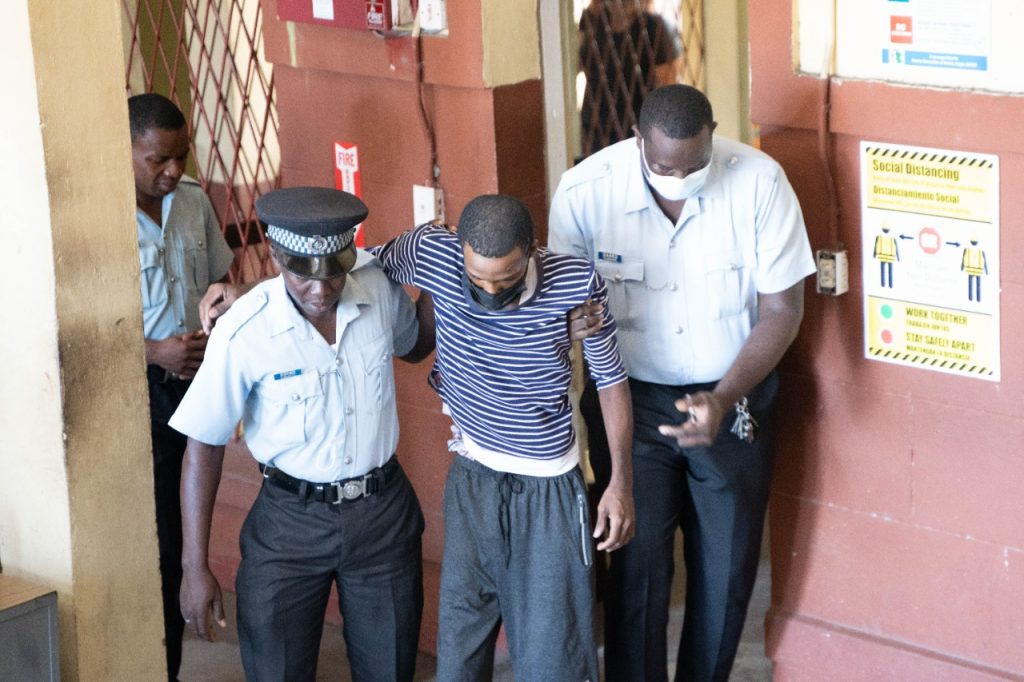 As other Presidential guards returned fire, the accused continued shooting and eventually threw the weapon down and surrendered after being shot.
He was arrested and rushed to the hospital along with the injured Presidential guard.
A motive behind the attack has never been made public by the investigators. The accused worked in the same area at a cleaning company and had no previous issues with the law. On the morning of the attack, he reportedly told the guard who was stabbed, that he wanted to see the President.
The incident has resulted in added security measures at the home and office of the President.