The Noble House Seafood company could face possible sanctions as the search continues for three of its fishermen who have been missing at sea since Saturday after being thrown overboard as their fishing vessel encountered mechanical and other failures.
Although the Captain of the vessel called in the distress 18 miles off the coast of Mahaicony, the Noble House company never informed the authorities.
Some of the emergency response agencies only became aware of the tragedy at sea after the media started reporting on the issue Sunday.
Those missing and feared dead have been identified as 45-year-old Harold Anthony Damon, 78-year-old Ronald Burton, and 46-year-old Winston Sam.  A fourth fisherman was rescued on Saturday.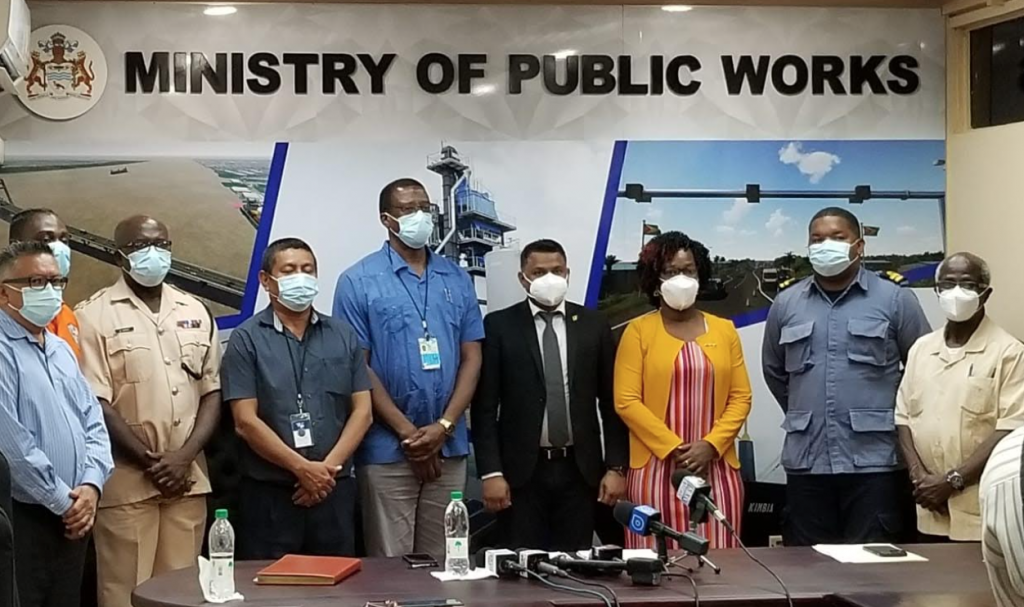 All four of the men were attached to Noble House Seafoods.
During a press conference today, Minister of Home Affairs Robeson Benn said the authorities were left in the dark for more than 24hrs after the tragedy.
"Unfortunately, the previous day in the morning is when this thing happened and the understanding is that there was no information passed on to the Lighthouse or Maritime Administration at the time of the incident. So, it was approximately 24 hours before there was any official knowledge of the incident", the Minister explained.
The vessel "World Friend 307" started to sink on Saturday morning and flipped over, throwing the Captain and the other fishermen overboard after water was spotted rushing into the engine room of the vessel.
The fisherman who was rescued told Police investigators that the Captain sent out distress signals and made radio contact with his company moments before the boat flipped over. The fisherman also told investigators that several mobile calls were made to the company, but there was no help offered.
The Government has moved to established an inquiry committee to probe the incident. The Home Affairs Minister said there are serious questions that must be answered.
"There are questions to be asked of the owner of the vessel, Noble House and it sent two trawlers nearby the area afterward, sometime yesterday morning but up to that time there was no report of the finding of any of the crew members", the Minister said.
Director of Maritime Administration Department (MARAD) Stephen Thomas said the inquiry will have several issues to examine related to the company and its emergency response and its failure to notify the authorities.
"There are various sanctions available but I would think as the Ministers mentioned, there is this Board of inquiry and they will look at that among other things".
The Board of Inquiry has brought together a number of government agencies including the Ministry of Public Works, the Maritime Administration Department, and the Coast Guard.
The Ministry of Public Works which overlooks the Maritime Department has assured that all available resources of the state are being used to aid the search and rescue exercise, which may soon be changed to a search and recovery.