Oil company, SOL Guyana intends to invest a total of US$50 million as part of a five-year development plan that aims to build on the company's achievements in the local market and support local development.
On Monday, the company commissioned its new jetty facility at Rome on the East Bank of Demerara.
Construction of the jetty started in 2020 and was completed in just over a year which was on time and within the budget.
Over $13 million was spent on the jetty project.
During the commissioning yesterday, Sol Guyana's General Manager, Earl Carribon explained that with the new jetty, the company will enhance its support for the offshore services related to Guyana's fast-growing oil and gas sector.
"In total, we will invest US$13.8M in projects in Guyana in 2022…and in excess of US$50M over the next 5 years. We play a vital role in the seamless operation of the offshore activities of the Oil & Gas sector by providing fuel, but we are so much more. We are across all sectors…marine, agriculture,
manufacturing, hospitality and road transportation. In every ship, in every business, in every car, in every home…you will find us there."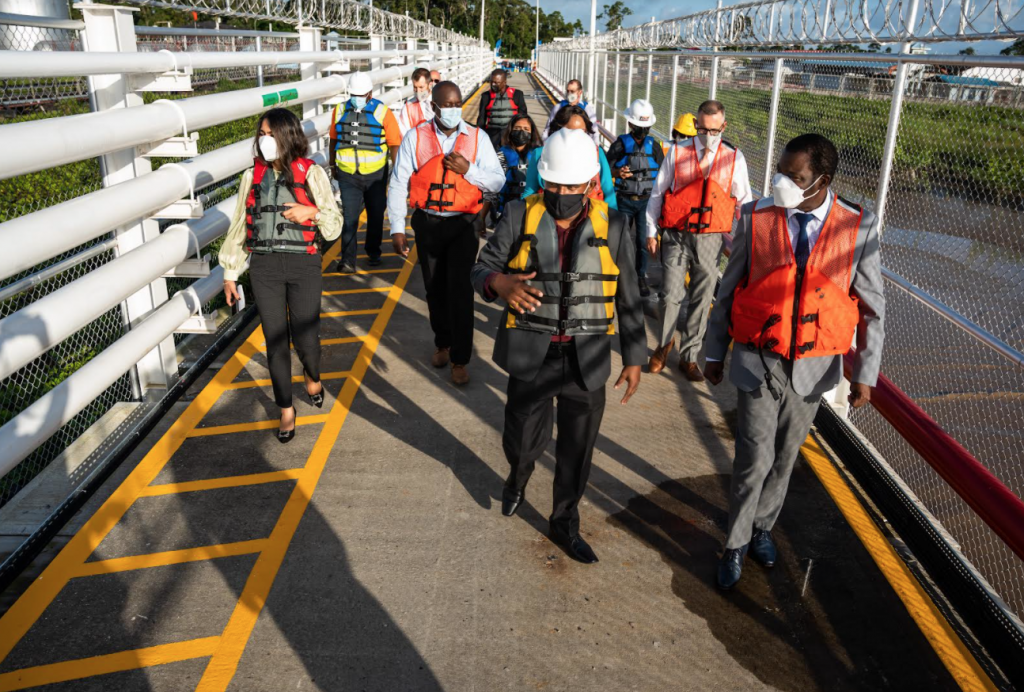 Mr. Carribon further stated that the development of local talent and promoting local content remains another one of the company's key
priorities. He said Sol's management team is comprised of 78% Guyanese while 97% of the company's workforce is Guyanese.
"We recognize the importance of our team in achieving what we do, and we
will continue to provide training and development opportunities for the enhancement and enrichment of our people", Mr. Carribon noted.
The company said it has been quietly making other investments locally including the completion of a fuel line from its terminal at Rome to the GYSBI fuel farm to allow for additional fuel berths for offshore vessels.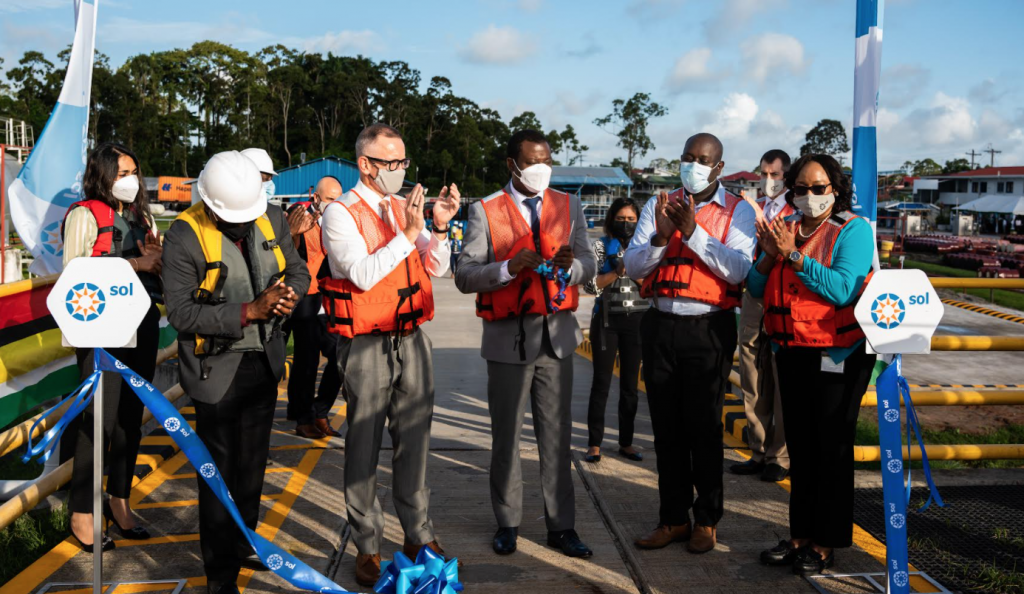 Currently, the company is constructing a new 55k barrel diesel tank at Rome to serve customers in both the oil and gas and non-oil and gas sectors. Other storage facilities are also being expanded and a new service station on Mandela Avenue will be opened soon.
Foreign Affairs Minister, Hugh Todd who attended the company's commissioning of the jetty facility on Monday congratulated the company for its investment and continued work in the oil and gas sector.