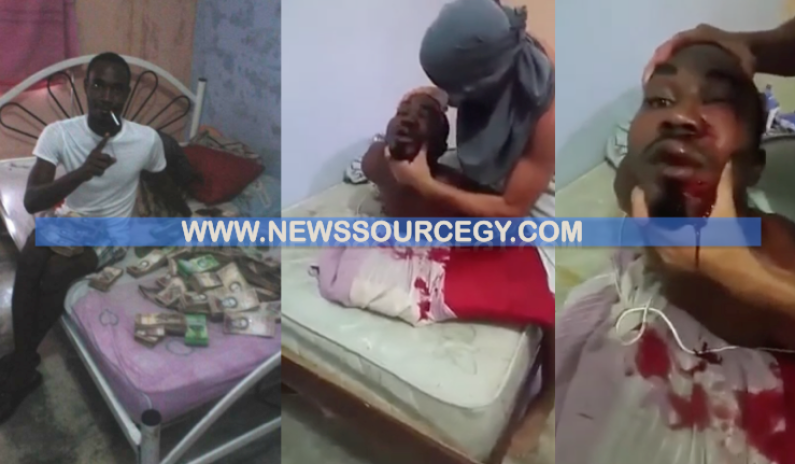 Relatives of a Guyanese man from North Ruimveldt in Georgetown, are hoping for the best but preparing for the worst, after he was captured and taken hostage by members of a Venezuelan drug gang in the neighbouring country over stolen money.
Family members of 29-year-old, Paul Deewever said they have not seen him in over a month, but got the shock of their lives when they received a video recording of him being tied up and beaten.
In the video the man could be seen pleading with relatives to repay $28 million that he admitted he stole from the Venezuelan drug gang. He is tied by his feet and his hands and has several visible wounds to his face.
As one of the cartel members grabs him by the neck and demands the money, Deewever could heard asking for two more weeks to make contact with his family.
"In two weeks, I got to get on to my family. Yeah me family will pay the money. Uncle please send the money in two days because these people will kill me", he said, as blood dripped down his face.
It is believed that he may have stolen the money a few months ago, came to Guyana then returned to the neighbouring country and it was then that he was captured.
The man's father, Andrew Deweever, appeared on the HGPTV Nightly News on Monday and said he had repeatedly warned his son about the risks involved in the drug underworld. He said he had no doubt that his son was involved in drug running, but he knows nothing of any $28 Million.
The captured man's wife has been dodging the media and is offering no comment.
News Source understands that the members of the drug gang have been making contact with her and other relatives, demanding that they pay the $28 Million for the man's release.
Local Police investigators have been made aware of the case and are expected to contact their counterparts in Venezuela as the investigations get underway.