Opposition Leader Aubrey Norton has described a recent visit by President Irfaan Ali and a team to Linden in region No.10, as a smokescreen with no real plans to address the issues facing the citizens of Linden.
"Tell me if going Linden and meeting the people begins to solve the problem of more than 70% of the contracts in Region 10, going to PPP people outside of Region 10, if you are serious about helping the people of Linden you have to build capacity," Mr. Norton said during a press conference on Tuesday.
The town of Linden is a stronghold of the People's National Congress. The incumbent PPP Civic administration has promised to do more for the town than was done when the APNU+AFC Coalition was in office.
But Mr. Norton said the President's visit to Linden is coming at a time when his administration is showing contempt for Lindeners.
Norton highlighted the unfinished synthetic track in the Region as well as the closure of the Linden Nursing School and the halting of several projects started by the former APNU+AFC government.
He opined that discrimination in Linden is at an all-time high.
"Explain to me why you will give every Regional Chairman a new vehicle to do his work in different parts of their region but you refused to give the regional chairman in Linden. If you like Linden so bad, explain to me why you refuse to give the Mayor and City Council a proper subvention so that they can run Linden….Irfaan Ali visits to Linden are charades," Norton said.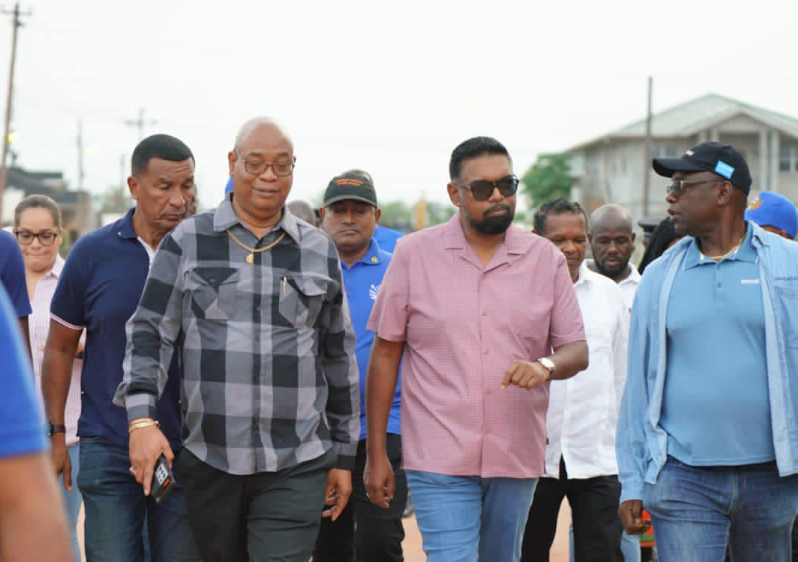 The Opposition Leader also noted that unemployment remains high in the Linden community with no real effort by the Government to address the problem. He said opportunities being offered to Lindeners are few.
"Do not say to me nonsense that a visit by the President is dealing with the problem of Lindeners. The problem of Linden are unemployment, people are not getting contracts, government is not promoting micro and small business in Linden so that our people can do what they have to do and become independent," the Opposition leader said.
The President on his visit to Linden promised to address the issues raised by Lindeners.
During the visit, he announced that a number of major infrastructural projects have been earmarked for the town of Linden.