Hours after he took the oath of office as Member of Parliament for the APNU+AFC along with Volda Lawrence, PNC Reform Leader, and APNU Chairman Aubrey Norton was elected by the Opposition as the new Leader of the Opposition.
The election took place during a break in today's sitting of the National Assembly as the Opposition met to elect Norton to the post.
Just after his election to the position, Mr. Norton told reporters that he will push for the Opposition to scrutinize the government more and to also connect to citizens across the country more.
"There are a number of priorities and the first priority has to be to ensure that we hold the government accountable, to ensure we scrutinize what the government is doing, and to ensure we go out into the villages and the communities to understand the concerns of people and to represent and we were elected to represent the people, scrutinize the government, push for transparency, ensure accountability and we will ensure we do just that", Mr. Norton said.
On the issue of meeting with the President, Mr. Norton said he cannot say if he will be pushing for any meeting with the President but he knows that in keeping with the Constitution, the President and the Leader of the Opposition will have to meet and consult on various issues.
"I will honour all of the responsibilities of the Leader of the Opposition", Norton told reporters.
He said there will be some changes on the Opposition side in terms of the parliamentary responsibilities for members who act in the role of Shadow Ministers.
The new Opposition Leader also announced that he intends to engage the Speaker of the National Assembly on some of the concerns of Opposition Members in the Assembly, especially in relation to Bills and Motions that would be put forward by the Opposition.
"The first thing really is to engage the Speaker in some amount of dialogue and if dialogue doesn't work then one has to resort to political action because first of all, in a Parliamentary democracy, it is assumed that the Speaker will be independent and unbiased and if the Speaker fails to live to that standard then he will have to be held accountable and if parliamentary action is closed, then clearly we will be left with extra-parliamentary action", Norton made clear.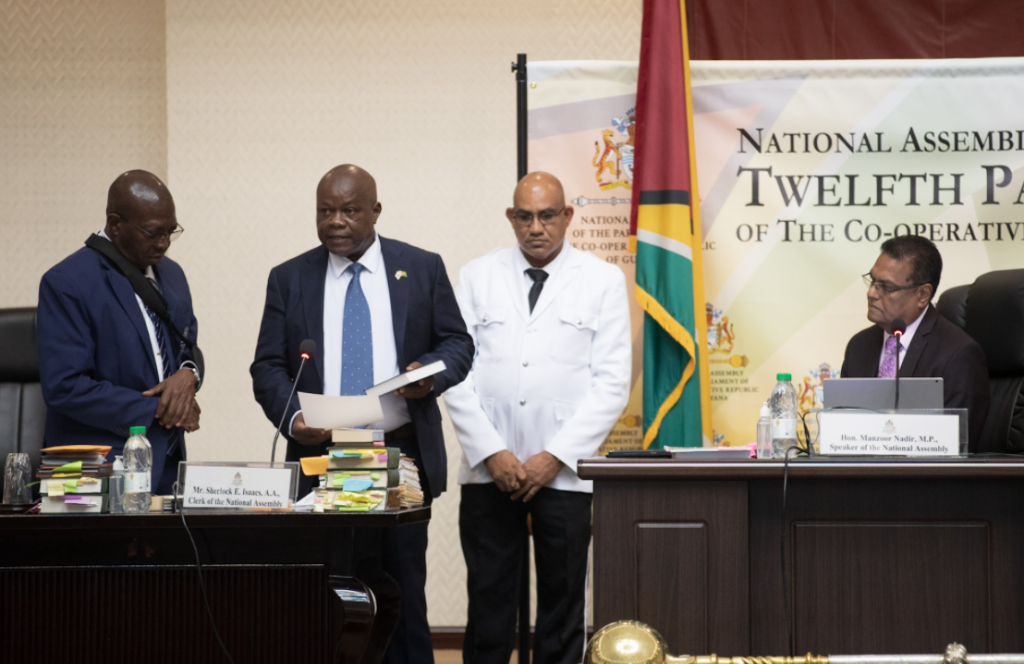 Mr. Norton has taken over the position of Leader of the Opposition after the position was left vacant following the resignation of Joe Harmon from the post.
Harmon later resigned as a Member of Parliament. He suffered a crushing defeat to Mr. Norton at the PNC's internal leadership elections and never fully recovered politically from that defeat.
Norton has promised to make the Office of Leader of the Opposition more robust and responsive to the needs of citizens.