Chairman of A Partnership for National Unity (APNU), Aubrey Norton today offered no clear indication on the APNU's plans for the upcoming local government elections, which are set to take place on the 12th June.
 At a press conference today, Mr. Norton told reporters that the party is operating on two "parallel tracks" at the moment.
"We are operating on two parallel tracks. One we are looking at all of the factors surrounding the elections but two, we have been preparing, we have identified candidates [but] I don't want you to conclude that, because we would have done that we are participating," the APNU Chairman said.
Last December, the Party's Chief Scrutineer, Carol Smith-Joseph challenged the compilation of the Preliminary List of Voters, and though the Guyana Elections Commission (GECOM) postponed the Local Government Elections to June 12, and in the interim took 'corrective' steps to amend the list, the coalition still appears to be dissatisfied.
The APNU's lead attorney, Senior Counsel Roysdale Forde told News Source that the coalition is moving ahead with the Court case.
Mr Norton today said APNU is assessing a number of issues relating to the elections, but will not allow the ruling People's Progressive Party/Civic (PPP/C) to take control of its strongholds.
"We have done the political work that is necessary that if we have to participate, we can participate. We have already made it very clear that we are not going to allow the PPP to walk into our strongholds, so we know for sure, we have candidates there, and we have been working on candidates across the country, and we will be ready if we need to participate in the Local Government Elections," Mr Norton said.
Already, the APNU's coalition partner, the Alliance For Change (AFC) has opted out of the local elections.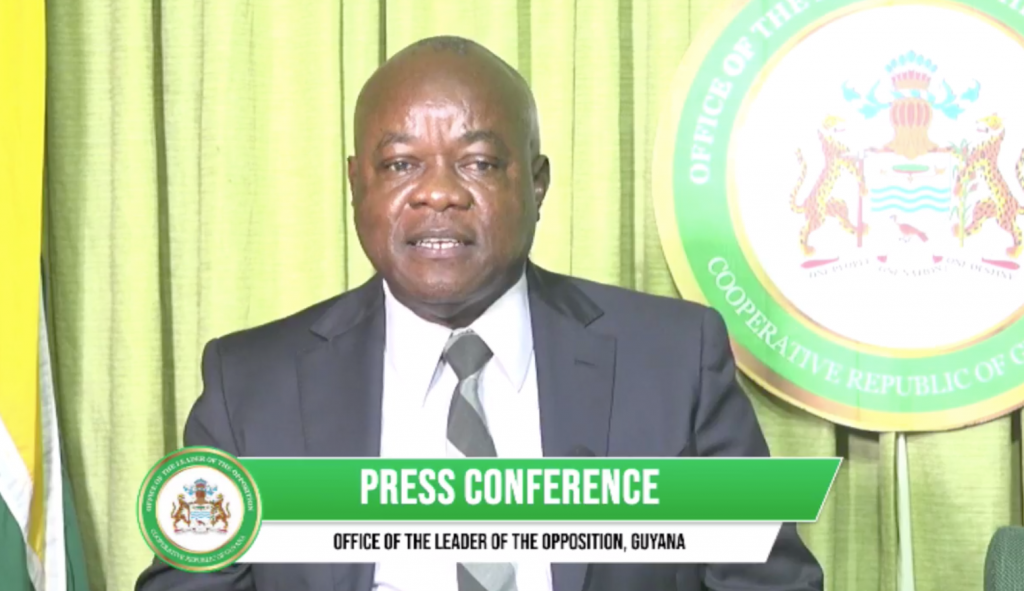 Last November, the AFC indicated that after much debate, its National Executive Committee (NEC) took a decision not to participate in the Local Government Elections due to concern over the list of electors.
 The AFC complained then that the existing list of electors remains bloated, illegitimate and a source of electoral fraud as demonstrated during the publicized national recount.
On the other hand, the ruling PPP/C said it is in preparation mode.
The PPP General Secretarty, Vice President Bharrat Jagdeo today said a number of former members and supporters of the Coalition have signaled their willingness to contest the local elections on its behalf.