Town Clerk of the City of Georgetown, Royston King, has completely dismissed as "completely false" a report by another news outlet that the City Council intended to charge kite flyers for use of the council's open spaces for their Easter Monday activities.
In an interview at his City Hall office, Mr. King explained that City Hall has never charged for use of its open spaces by regular citizens. He said what the municipality has done, is indicate to vendors and business owners who are desirous of using the city's parks and open spaces for their Easter Monday selling, to pay a fee to City Hall to assist with the clean-up that will have to follow.
Usually, after the easter kite flying activities, City Hall would be forced to call in additional contractors to assist with clearing the areas of garbage.
The clean up efforts would take days and over the past years, businesses and vendors would not pay any fee to set up their food and drink bars along the Georgetown seawalls and at the various grounds maintained by the municipality.
King said "we regret that misinformation and we are not sure where it is coming from, but certainly it has not been the practice of this municipality to charge people to fly kites or even engage in allied activities on easter Monday. What we have said is that we are asking vendors and business people who are desirous of doing business on that day to  make a contribution to the council, by paying a small fee which will help us to offset cleaning expenses and to help us to sustain the works which we have started in the city. But certainly not to picnic, certainly not to fly kites, certainly not to engage in allied activities. This is completely wrong and it is certainly not coming from us."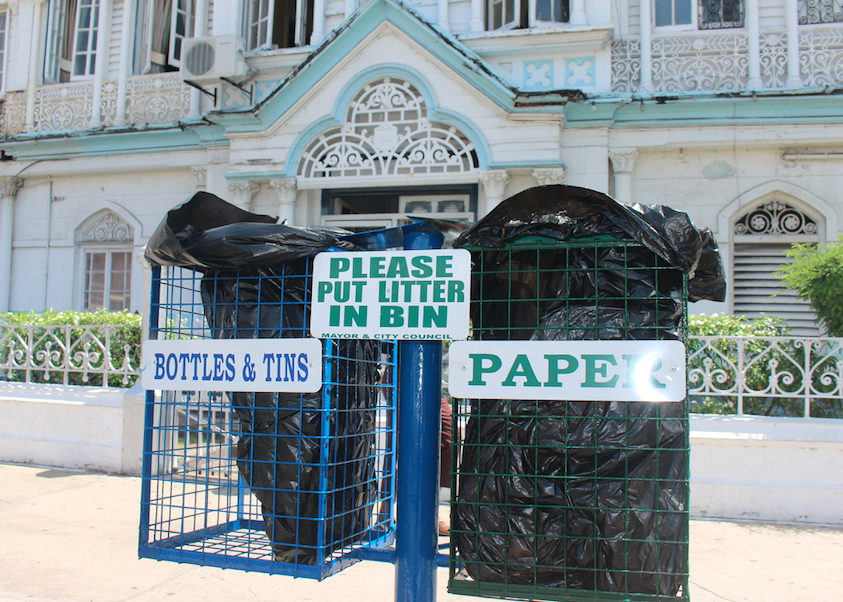 "I am saying to citizens that there is no charge on kite flying by the city council", he affirmed.
King explained that the council is really targeting the businesses places that intend to do business on the seawalls on Easter Monday.
He also announced a new initiative by the city council to improve the cleanliness of the city. A number of upright garbage receptacles are being installed across the main areas of the city for collection of garbage. And persons are being urged to separate their disposal also.