The charred remains of an inmate was found inside the burnt Capital 'A' Division in the Camp Street Prison with the head completely removed from the torso, according to one of the prisoners who went in to the area to offer assistance after the fire.
The evidence emerged during the public hearings of the Commission and was volunteered by inmate and robbery convict, Steve Bacchus. The 23 – year – old was one of the inmates who allegedly broke out of their cell on March 3 to render assistance to the inmates in the engulfed Capital 'A' Division.
He told the panel that while he was rending assistance he saw the "skull" of an inmate laying on a bed by itself. Bacchus was at the time being cross-examined by Attorney at Law Selwyn Pieters who is representing the Police and the Prison Service at the CoI.
Pieters asked the witness whether the inmate's head could have been chopped off before the fire, but Bacchus claimed that may not have been the case.
The inmate, whose head was severed from the body was not identified during Tuesday's hearing. Pieters suggested that the head was chopped off prior to the fire but again Bacchus denied that is what might have happened.
He was also asked whether he saw any inmates with marks of violence but said the only marks were those caused by the fire.
Bacchus came in for some glowing commendations from Human Rights Advocate and Commissioner Merle Mendonca for what she believes was a courageous intervention by the witness during the March 3 prison unrest.
The convicted robber claimed he was forced to break out of another division within the Camp Street Prison to respond to the screams of his fellow inmates and render assistance. Commissioner Merle Mendonca called attention to the inmates actions and commended him for his bravery and courage. She said whether it was done on behalf of fellow inmates or persons who were close to him it was worthy of commendation.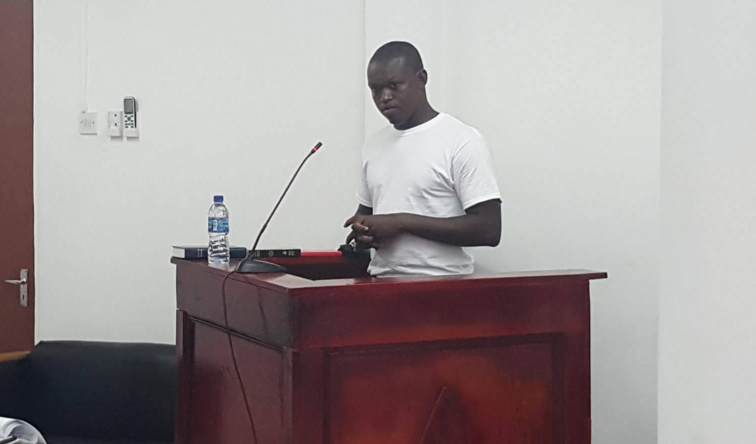 Bacchus was also informed by Commissioner Mendonca that all witnesses are protected by law when giving evidence and he hadn't anything to be fearful of. She told him that should anybody try to abuse or threaten him, it must be reported to the panel or the Director of Prisons. Bacchus said he was unaware of this protection prior Mrs. Mendonca's caution.
He initially declined counseling but the Commission insisted that there are free counseling services in place for witnesses. Following the Chairman's intervention Bacchus accepted the offer. (Kurt Campbell)