Prisoner Michael Lewis appeared before the Commission of Inquiry investigating the deadly Camp Street Prison unrest for a second time on Wednesday and claimed that he never saw any contraband within the prison during his almost three years of incarceration.
Lewis was being cross-examined by Attorney Selywn Pieters, who is representing the interest of the Police Force and the Prison  Service at the Commission of Inquiry.
Lewis who was remanded to prison in April 2014 for murder and kidnapping, claimed that he never saw any knives, ice picks, sharpened tooth brushes, marijuana or cell phones among prisoners.
He told the Commission that none of the above mentioned items were ever seen by him in Capital Division A where he was housed and where 17 prisoners met their death during a riot on March 3.
The inmate was repeatedly questioned by Pieters but continued to stand his ground.
According to Lewis, the only time he saw a cell phone in the prison was only if it was being used by a Prison Warden.
His testimony goes against reports of the prison authorities and other testimonies of prisoners who related that a large numbers of cell phones, cigarette lighters and marijuana were found during a search of the facility on March 2, the day before the deadly unrest.
Lewis claimed that none of the items seized were shown to inmates.
Earlier during the Commission's hearing, another inmate, Dwayne Lewis testified that cell phones and illicit substances made their way into the Camp Street Prison and aided in maintaining order beyond the walls.
The second Lewis who is behind bars on a manslaughter charge, said cell phones, marijuana and alcohol brought comfort and calm to prisoners who he described as mostly frustrated.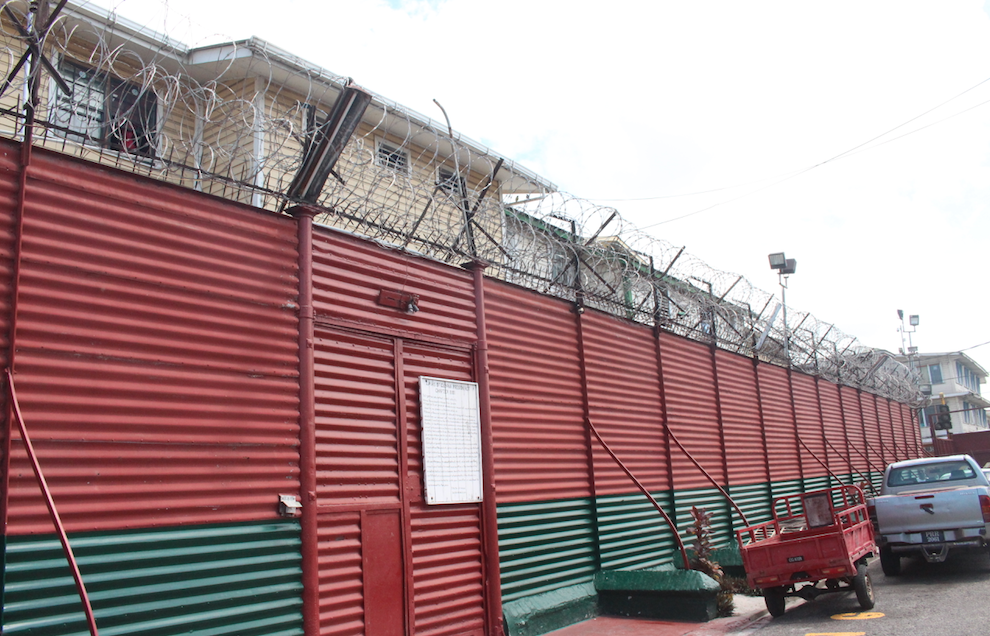 Recounting the usual searches within the prison, Lewis said the accompanying seizures of cell phones and illicit substances led to unease among inmates.
He recalled that two large buckets of cell phones and what he said seemed to be marijuana were recovered during the most recent search on March 2nd, 2016. That prisoner was adamant that the seizure of these items was not helpful in comforting prisoners.  (Kurt Campbell)